Chart of the Day: Underemployment by Income Segment
When it comes to U.S. unemployment, the headline rate of 9.6% doesn't begin to tell the entire story. To get a better picture of job market health you need to add other factors of underemployment like people who only can get part time work and others who remain discouraged from entering the workforce. You could also then consider how different classes of Americans are affected. Menzie Chinn at Econobrowser provides this disturbing chart that breaks down underemployment by income segment, via data compiled by some labor economists at Northwestern (through August 2010):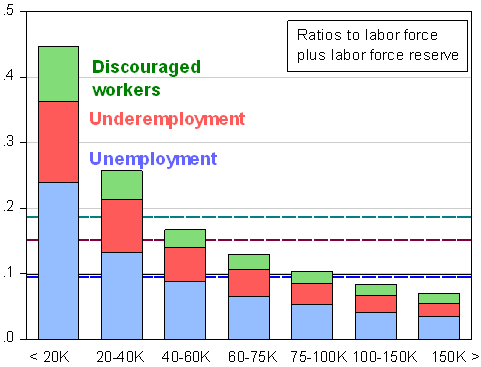 Read the full story at Econobrowser.