80% Say There Will Always Be Need for Print Newspapers
Americans are equivocal about the future of mainstream media, according to new poll from the guys at 24/7 Wall Street and Harris. One the one hand, 4 out of 5 say there will always be a need for print newspapers. On the other hand, 55 percent say "traditional media as we currently know it will no longer exist in 10 years." Two out of 3 prefer to get news from traditional sources (network TV or printed word) while half tend to get almost all their news online.
Convenience is dragging us to the liquid crystal screens while tradition still makes us soft for pages and ink.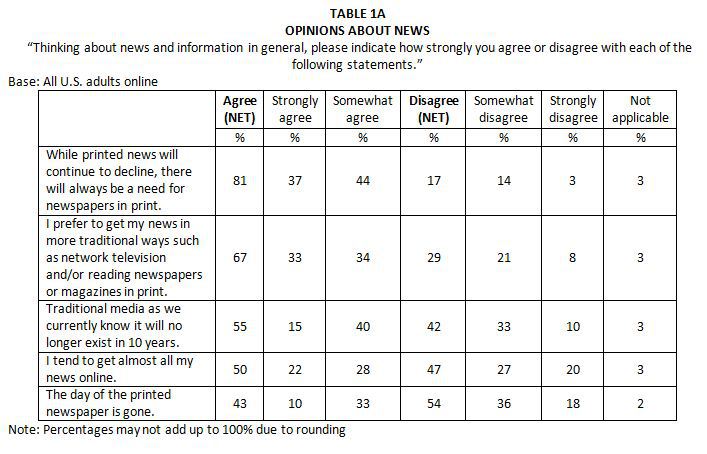 Read the full story at 24/7 Wall St