Wholesale Sales and Inventories Rose in July
The good news: wholesale sales increased in July. The bad news: wholesaler inventories rose more. The 0.6% increase in sales wasn't a drastic move, but it reverses a two-month decline. Unfortunately, inventories jumped 1.3%, outpacing those sales. As so many other economic indicators these days, this shows lukewarm progress at best.
Let's start with the chart, based on Census Bureau data: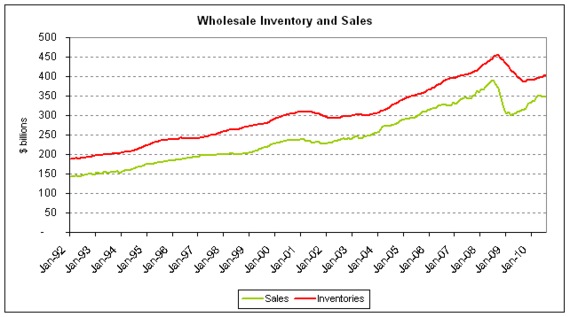 The July changes were so small that it's hard to see them clearly from this chart. But, as mentioned, the increase in sales was significant since it reversed the negative trend, even though the rise was tiny. Inventories, on the other hand, have increased for seven straight months. And July's 1.3% increase was the biggest since July 2008. As a result, it kept the ratio of inventory to sales rising, despite higher sales: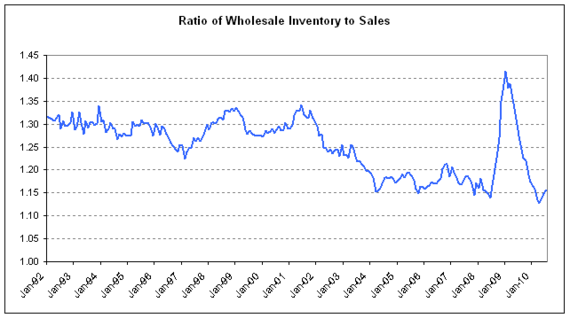 At 1.16, the ratio is back up to its February level.
It's hard to say anything optimistic about this data. The increase in sales is clearly better than the alternative. But it was small -- so small that inventories outpaced it, despite firms not adding many workers during the month. Unless demand from retailers grows, wholesalers won't need to hire more employees. They obviously have more than they need to keep sales satisfied since their inventories grew at such a brisk pace.