California and Florida Are Still in the Red Zone
Where are the weakest metro areas by growth and employment? They're the red spots in Map One. Where are the epicenters of the real estate earthquake? They're the red spots in Map Two, via Richard Florida. Naturally, they're the same.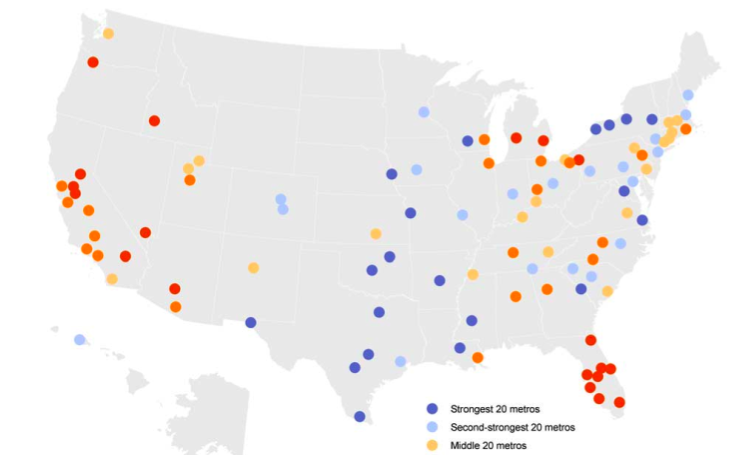 Perfectly obvious right? Right. But it's an interesting reminder of two things. First, the recession is lopsided. It's bad everywhere, but Michicaliflarivada is feeling it the worst. Second, this recession isn't like the early 1980s recession, which was triggered by interest rates buoyed by the Federal Reserve. This recession was triggered by something systemic and transnational, a decade-plus reliance on home appreciation isn't even close to being resolved in the red epicenters of the housing bust.