Would Taking on Iran Be Good For the Economy?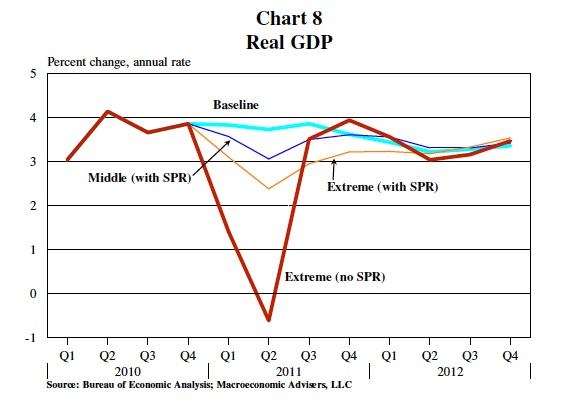 For the last few weeks, The Atlantic has hosted a debate on Jeffrey Goldberg's provocative cover story on the likelihood that Israel will bomb Iran in the next year. An Israeli attack on Iran's nuclear sites could change the landscape of the Middle East and U.S.-Mid East relations for a generation.
But what impact could a U.S.-Iran confrontation have on our economy? Macroeconomic Advisers studied three military conflict scenarios and factored in the chance that the United States would tap its strategic petroleum reserve (SPR), which is currently enough to cover U.S. oil demands for about a month. Their conclusion:

The greater economic harm resulting from these scenarios is likely to come from longer lasting financial-market effects which reflect lingering uncertainty and geopolitical angst that arises from the outbreak of conflict in this volatile region.

Read the full story at the Microadvisers blog.