What We're Buying Today: Smartphones, Hair Product, Guns
Michael Mandel puts together two cool charts to show where Americans are spending money in the Weakovery, and where they aren't. Have a looksee: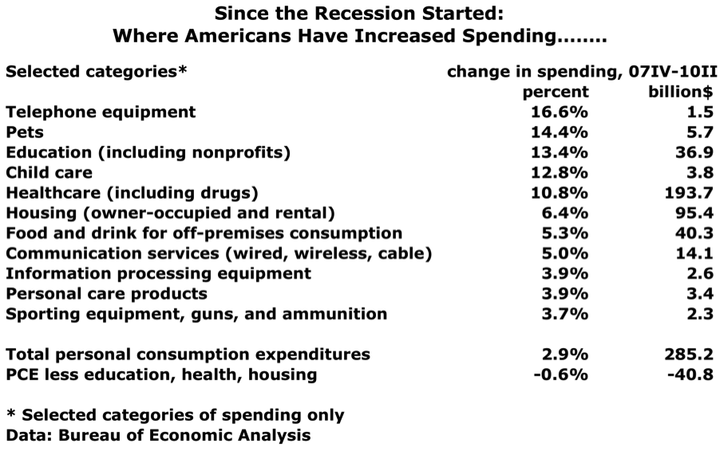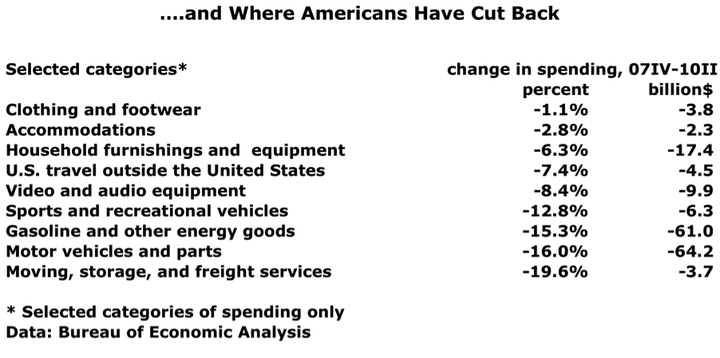 In short, we're not moving. We're not buying shoes, we're not buying new homes, we're not taking vacations, we're not buying cars, we're not filling up those cars that we're not buying with gas, and we certainly aren't paying other people to handle all of the moving that we're not doing.
Instead, we're staying home. We're washing ourselves with shampoo, washing our dogs with shampoo, talking on our new phones, and surfing the Web while cleaning our new guns, probably with extra shampoo.

That movie Idiocracy is looking smarter by the second.