Wal-Mart's recovery is a microcosm of the American recovery. Profits are up, thanks to overseas markets, especially in China, Brazil and Mexico. But same-store sales in the U.S. fell for the fifth-straight quarter. The world's largest retailer is meeting analysts' expectations because of cost-cutting and a global recovery, not because the American consumer is back.
In fact, the store faces a peculiar problem, Nathan Becker from WSJ writes:

There have been concerns about higher-income customers who flocked to the heavy discounter during the recession returning to more expensive sellers, as well as how much price cutting Wal-Mart had to do to lure in penny-pinching consumers during the recession. Gross margin fell to 24.7% from 25.1% in the latest quarter from last year.
The recovery is lop-sided in two ways that impact Wal-Mart. Internationally, the bounce is lop-sided as developing countries like China, Brazil and India emerge from the rubble faster than the the United States and Eurozone. Intranationally, the recovery is lopsided, as wealthy families are opening wallets while middle/lower-class consumers pay their bills. As Dan Indiviglio pointed out a few months ago, upper-income spending is back with a vengeance while most consumers stay dormant.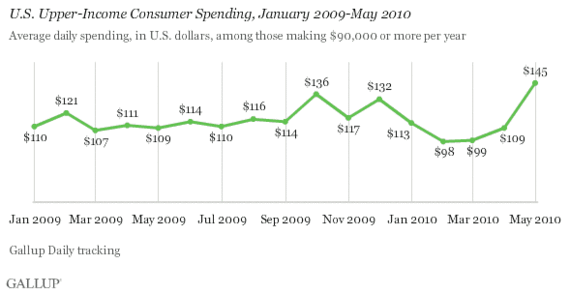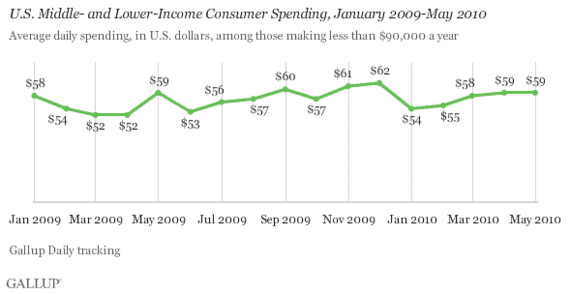 Gallup called this phenomenon among the rich "frugality fatigue." Wal-Mart can call it another reason to hope the Chinese and Brazilians keep spending at a rapid clip.