This Chart Provides More Reason to Abandon the GSEs
Still think using government-sponsored enterprises (GSEs) to backstop the mortgage market is a good idea? Here's a chart that might convince you otherwise. Since 1970, Fannie Mae has posted a cumulative loss of $72.4 billion. That's the sum of all the profits and losses of the firm in the last 30 years. To be fair, it might not be quite this bad, as it doesn't appear to adjust for inflation. But considering that the cumulative up through 1985 was only a profit of about $15 billion, Fannie should still end up a net loser. Of course, its losses continue this year. Here's the chart, provided by Brendan Moynihan at Bloomberg: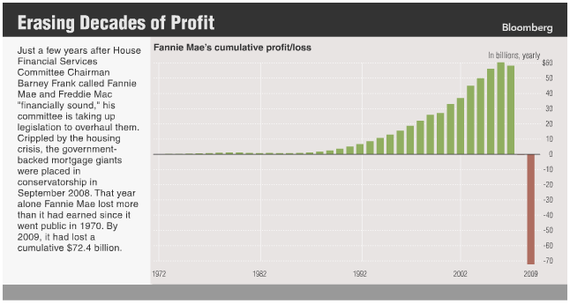 Read the full story at Bloomberg.