The Most Important Economic Meeting of the Year?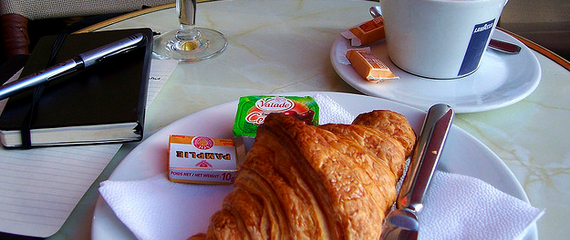 The gathering of the Federal Open Market Committee today could be the most important economic meeting of the year. On the tailwind of deflation fears, frozen employment, falling productivity and bad housing numbers, the Federal Reserve has a chance to reinvigorate the market by buying more long-term Treasury debt or mortgage-backed bonds to lift the economy.
But don't expect much more than a small shift in language, analysts say. The stimulus crowd might want new policies, but they're probably only going to get a new adjective, or subtle guarantee that the Fed is still keeping a close eye on economic trends.
In other news, we're getting a second Internet! Here's your Business Breakfast.
The Most Important Meeting of the Year: Will the Fed announce a plan to reinvest payments from mortgage-backed securities? [BusinessWeek]
Productivity Drops. Why? Hours rose faster than output in the second quarter of 2010, but the year-over-year growth in hours is exactly zero, according to the BLS. [WSJ]
Public Employees Are the New Welfare Queens: Adjusting for education, public sector employees generally aren't paid more than their private sector brethren. They're paid less. [TNR]
Netflix Strikes Online Streaming Agreement With Hollywood Giants: Films from Paramount Pictures, Lions Gate and MGM will appear on Netflix's streaming service just three months after they appear on pay television.[NYT]
Verizon and Google Want to Build a Second Internet? What a private and public Internet world would look like [Wired]