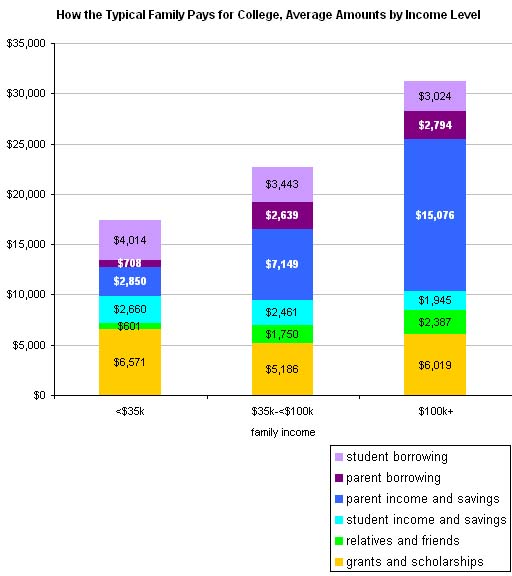 First thing I notice about this graph from Economix: the overwhelming difference between the three bars is the dark blue section representing "parent income and savings." Grants and scholarships, student income and savings, and student borrowing is pretty constant across these income levels. Parental wealth appears to be the salient factor in determining the "typical" amount of money your family spends on college.
Of course, these are aggregate numbers, so it's hard to make general conclusions. If you looked inside the far-right bar, I'm sure you'd find even more reliance on parents' income and less on borrowed or scholarship money at the top few percentiles.

We want to hear what you think about this article. Submit a letter to the editor or write to letters@theatlantic.com.
Derek Thompson
is a staff writer at
The Atlantic,
where he writes about economics, technology, and the media. He is the author of
Hit Makers
and the host of the podcast
Crazy/Genius
.