Housing Starts Rise in July, Sort Of
One of the more forward-looking housing market indicators provided little reason for optimism in July. The month had an annualized rate of 546,000 housing starts, according to the Census Bureau. This was 1.7% higher than June's level of 537,000 and 7.0% lower than a year earlier. It was also worse than the 555,000 economists expected.
In fact, June was initially believed to have a rate of 549,000 housing starts. So, starts were worse in July than we thought they were in June. But June was revised further downward, so they actually rose slightly in July. Here's the chart: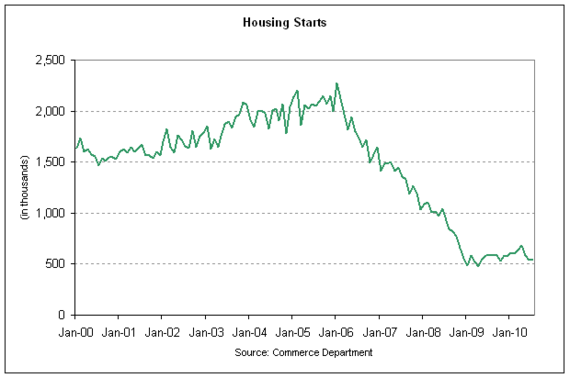 Meanwhile, permits declined 3.1% to 565,000. This dip follows a slight rise in June. This isn't great news for builders or construction jobs, as new permits are more of a leading indicator than even starts. Here's the chart for permits: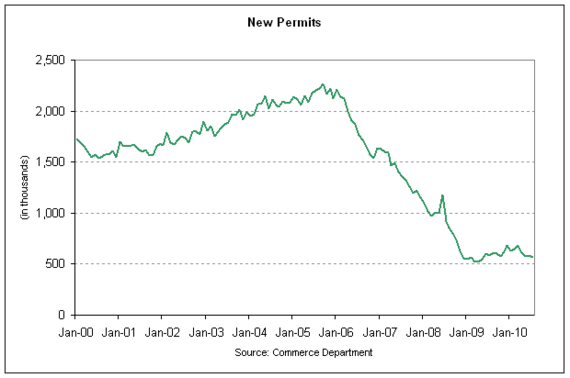 This data indicates an extremely slow market for new homes. Both charts above appear to show these indicators settling near their deep lows hit in 2009. As existing inventory of houses remains bountiful, buyers will find it hard to justify building new structures. Since foreclosures continue to occur in high numbers, it's likely that housing starts and new permits will remain at very low levels for some time.