5 Observations About Our Unchanged Unemployment Rate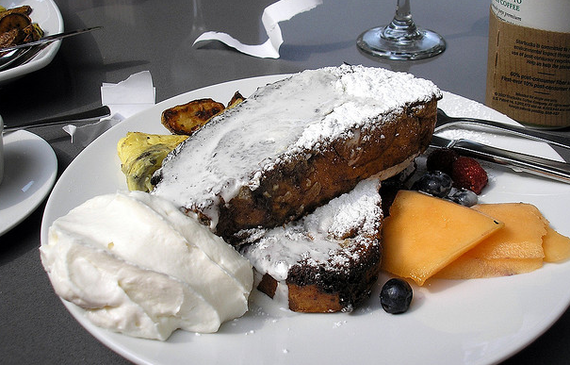 This just in: the unemployment rate is unchanged at
9.5%
. Dan Indiviglio will have the full report with colorful graphs. Here are five things that that jump out at me.
1. SORTA BAD: Private sector employment has increased by 630,000 this year.
2. REALLY BAD: ... but it's closer to 200,000, or 40K per month, if you factor out March and April.
3. LOPSIDED: Health care employment alone accounts for 231,000 new jobs in the last year.
4. DISCOURAGING: There were 1.2 million discouraged workers in July, up by 389,000 from a year earlier.
5. DEPRESSING: June was twice as bad as we thought, since the payroll changed was revised from -125,000 to -221,000.
The news today is especially upsetting, so I've included an especially decadent and delicious breakfast image. It's the little things. Happy Business Breakfast.
9.6 PERCENT
It's not that there's zero good news. It's just that reading the BLS summary to find optimism is a bit like playing Where's Waldo. [BLS]
YOUR MOVE, FED
Bernanke said he might move on monetary stimulus if the jobs report is depressing enough. So is it? [WSJ]
SHE'S OUT
Christina Romer, chair of the White House Council of Economic Advisers, is resigning [WaPo]
TAX CUTS COST SOMETHING?
Republicans are starting to balk at the idea that you don't have to pay for tax cuts [The Hill]
WHAT THE...
Ads are getting weirder and weirder [Gizmodo]



Image via Laudu/Flickr