Inventories Provide More Bad News for Jobs
Inventories barely grew in May -- by a rate of just 0.1%, according to the Census Bureau. That's the lowest growth we've seen since December. This trend is a concern, because it indicates that businesses aren't anticipating much additional demand for their products going forward. Without that demand, they won't feel any urgency to hire additional workers.
First, here's the chart: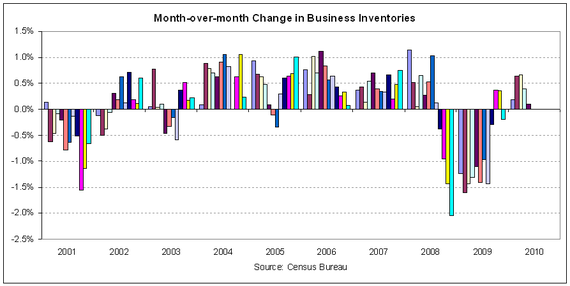 As you can see, over the past few months, growth has been trending down. If it goes negative again, and businesses begin to allow inventories to fall, then this would indicate a very sour view of their economic expectations.
Of course, recent sales numbers indicate that they're probably right about a weak recovery. Little inventory growth paired with declining sales caused the inventory-to-sales ratio to rise in May: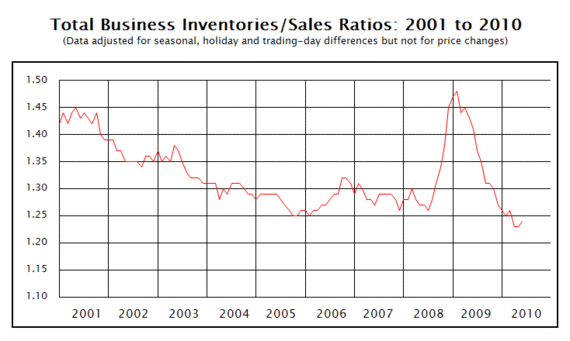 This also isn't great in the context of few new jobs. If sales growth isn't keeping up with inventory growth, businesses aren't going to feel any need to dip into the pool of the 15-17 million unemployed Americans for extra help.