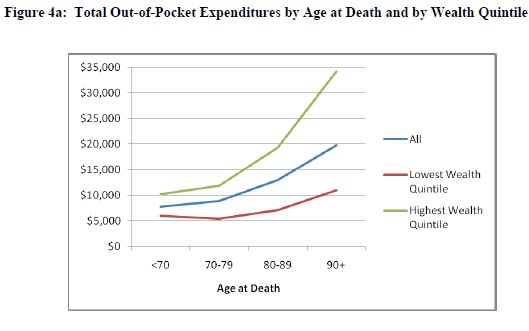 For the very rich and very old, the last year of life is getting ridiculously expensive:

The study estimated that out-of-pocket health care spending in the last year of life amounted to $11,618 on average, with the 90th percentile equal to $29,335, the 95th percentile $49,907, and the 99th equal to $94,310.

Yes, you read that correctly: Health care spending in the last year of life by the top 1 percent of Americans is nearly twice the annual income of the typical American household.
Read the full story at Economix.

We want to hear what you think about this article. Submit a letter to the editor or write to letters@theatlantic.com.
Derek Thompson
is a staff writer at
The Atlantic,
where he writes about economics, technology, and the media. He is the author of
Hit Makers
and the host of the podcast
Crazy/Genius
.