Americans Like their HMOs More Than Congress
Maybe instead of focusing on health care reform, a little introspection would have served Congress a little better. A new poll by Gallup shows that Americans' confidence in Congress was the lowest of any institution the polling firm asked about, registering a score of just 11%. It was right below HMOs, which had a 19% confidence score. The medical system on a whole ranked fifth, with 40% confidence. Here are the poll results: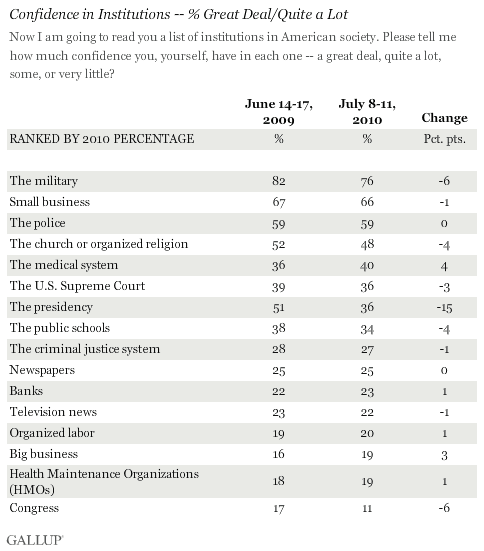 Read the full story at Gallup.