This is What a Mobile Nation Looks Like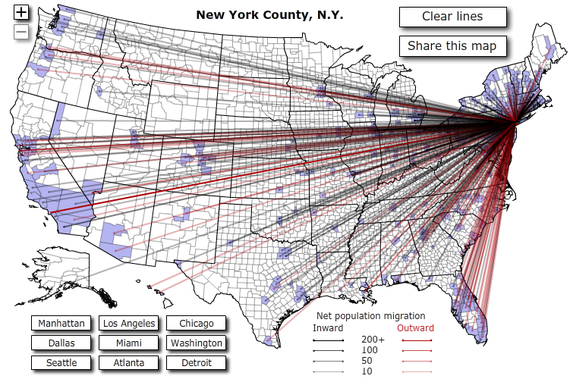 Ten million Americans moved counties in 2008. Where did they move? Everywhere! (Except Detroit.)
That's the simplest, broadest conclusion from this flat-out awesome map from Forbes.com that uses IRS data to track the intra-national movements of American families. You have to check it out for yourself. Here are a few observations.
New York City is where people move after living in Blue State America. Long Island is where people live before moving to Florida.
Chicago's famous "midway" status isn't just a hub for airlines, it also draws evenly from across the country...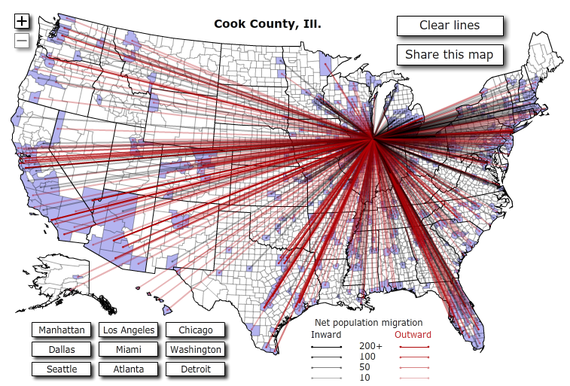 Rugby, North Dakota's famous "geographical center of North America" status predictably draws from across the districts that immediately surround Rugby, North Dakota.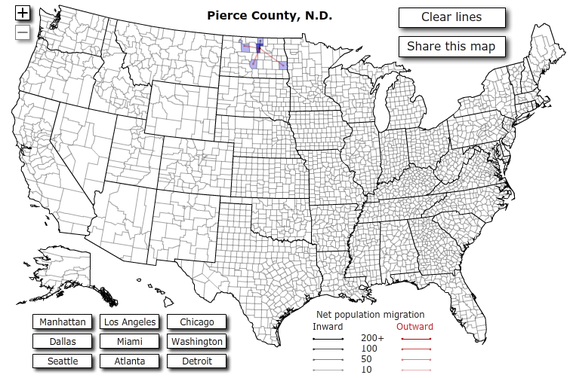 America's capitals of unemployment (Detroit), fiscal doomsday (Los Angeles) and real estate apocalypse (Miami) are predictably bleeding people. However, Miami is still a popular destination for older New Yorkers, and California still enjoys a magnetic draw for New Englanders looking to re-locate to sunnier climates.