America's Top Fear: It's the Federal Debt
Frankly, this shocks me. Independents perceive the federal government's debt as the single gravest potential threat to U.S. future well-being.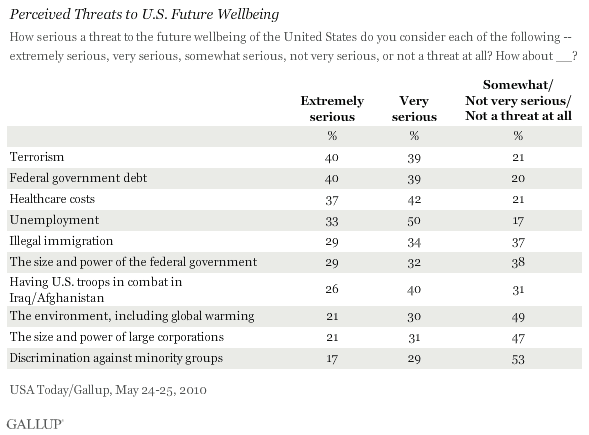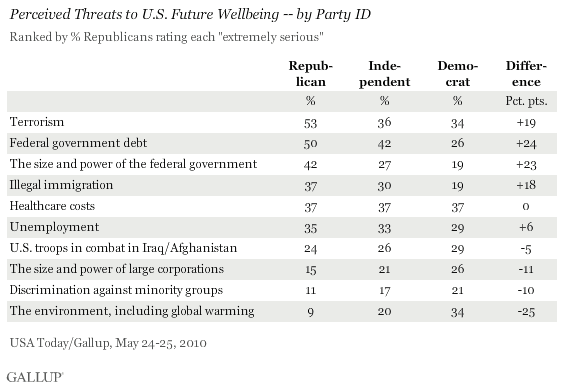 Of course, ask them for solutions and they'll suggest we start by cutting foreign aid -- less than 0.1% of the budget. That'll reduce the federal government's debt burden the way eliminating the occasional whipped cream topping from your diet reduces your BMI.
[Hat tip: Annie Lowrey]