5 Unemployed for Every 1 Job Opening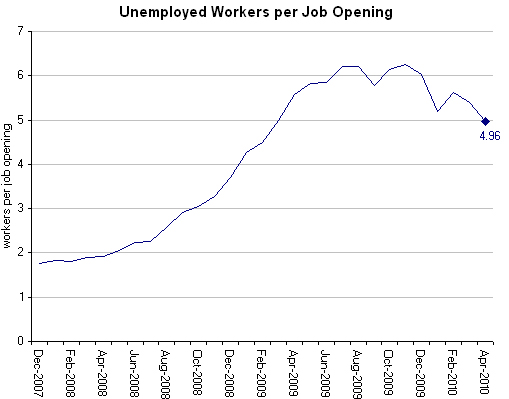 The good news: the ratio of unemployed workers per job opening has finally fallen below 5, better than any time since April 2009. The bad news, as Catherine Rampell notes: "the layoffs and discharges rate -- which refers to the portion of people who leave their jobs involuntarily only -- was 2.5 times as high in the private sector as it was in the government."
State and local governments aren't hiring, but they're clinging desperately to the payrolls they've got. The scene in the private sector is a lot more volatile.