How High-Speed Rail Can Help Expand the Economy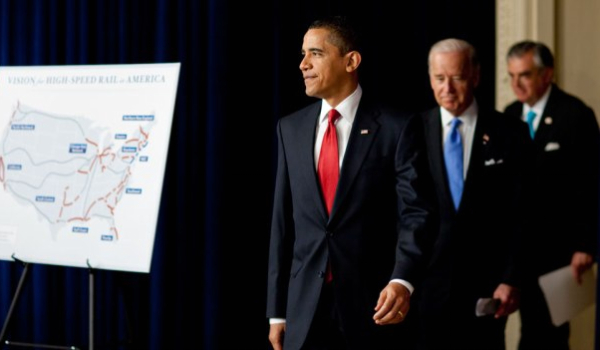 It's been hard to justify high-speed rail (HSR) projects in terms of conventional cost-benefit analysis. But, it may be time to rethink--and broaden--the way we think of the benefits of HSR. HSR's benefits are usually thought of in terms of lowering transport costs by reducing problems like gridlock, pollution, and travel time. But the real benefit of HSR may turn on its ability to expand economic growth, according to a new analysis by my colleagues at the Martin Prosperity Institute.
There are three main mechanisms through which high-speed rail can help expand the economy, according to the MPI study. First, HSR expands the labor pool available to firms, bringing talented workers from nearby centers within commuting distance and thus expanding the quantity and quality of available employees. Second, HSR makes more jobs available to workers without making them have to relocate and move to a new home. Third, HSR extends the benefits of other expensive, productivity-enhancing infrastructure such as airports across broad regions. International airports, major research universities, and reference libraries are all more financially viable and internationally competitive when they serve a larger population. High-speed rail allows them to build the scale they need to achieve world-class excellence and also spreads their high costs across a wider population.
The MPI report is here.

Photo credit: Chuck Kennedy/Wikimedia Commons