Cone Snails and Copenhagen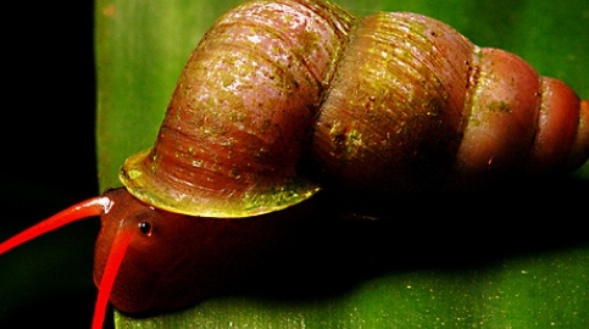 The U.N. Climate Conference in Copenhagen was characterized by the Guardian as a "sad tribute to collective failure." The Guardian also pointed out that Obama's castigation of China sidestepped the reality that "much of China's emissions are incurred in serving western consumers."  Put another way:  global environmental devastation is to some degree powered by our demand for cheap goods, the cost of which are largely externalized. 

In their astonishing new anthology, "Sustaining Life: How Human Health Depends on Biodiversity," Eric Chivian and Aaron Bernstein make clear how very high that cost can be.  They write: "We are so damaging the habitats in which other species live that we are driving them to extinction...at a rate that is hundreds to even thousands times greater than natural background levels."
Consider the cone snail, a genus of marine mollusk with about 700 member species, the most familiar of which inhabit tropical coral reefs and mangroves.  These beautiful creatures have long captivated collectors, and are an extremely valuable source of important new medicines, the power of which are only recently becoming clear. Yet their future is uncertain. More than 90 percent of Southeast Asia's mangroves have been wiped out by development, notably fish farming operations responsible for the all-you-can-eat shrimp feasts offered by so many popular chain restaurants.

In Cheap: The High Cost of Discount Culture, I describe one waiter's experience of serving a single customer 200 of these Asian farmed shrimp. Such gluttony has hastened the destruction of wild areas, and threatens creatures such as the cone snail that hold keys to human health.  In this context, the phrase "eating ourselves to death" is not the least bit ironic. 

(Photo: kwai/flickr)