Are You Reading This on Your Phone?
How have our media-consumption habits changed over the last few decades? Print has shriveled, radio has gone mute and the Internet has obviously soaked up a lot of those lost eyeballs and ears. Via Felix Salmon, these cool pictures break down where we consume most of our information -- TV vs. Internet vs. newspapers, etc -- and how our media diet has evolved in the last 40 years. My takeaway: The information revolution is living in your pocket.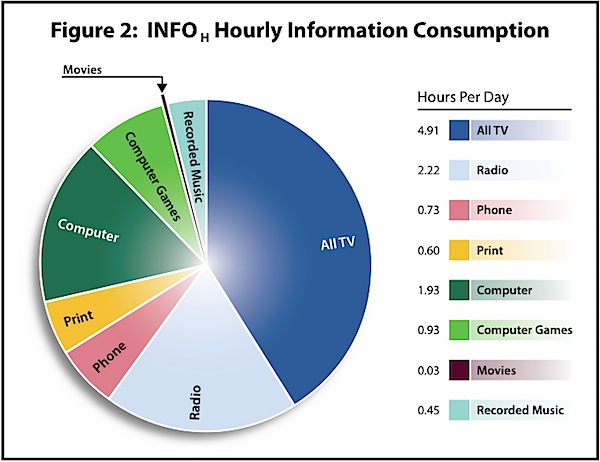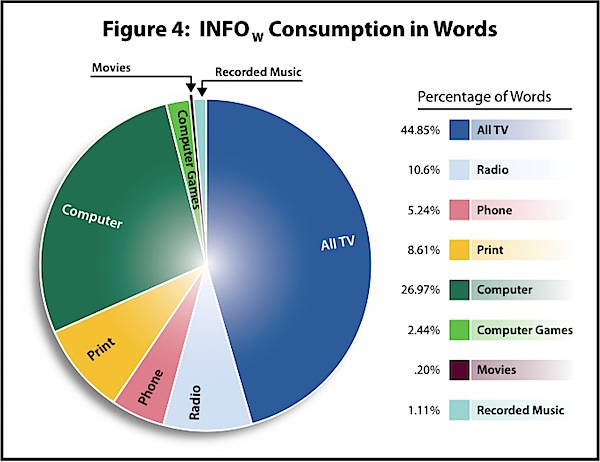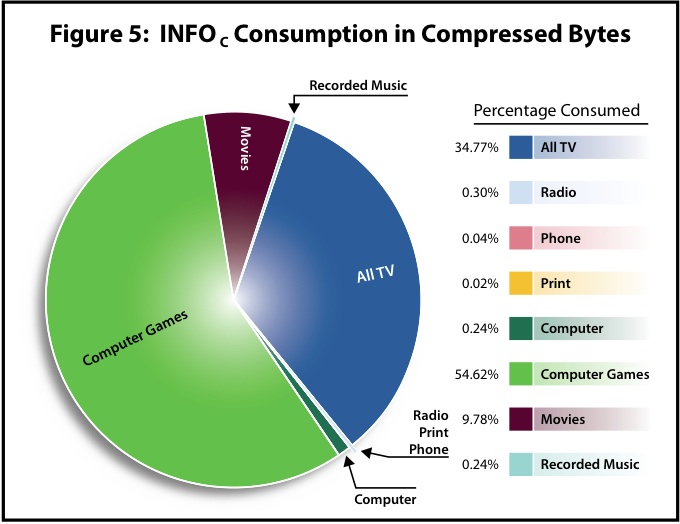 My favorite graph is this one, that explains how our information consumption habits have changed since 1960 and 1980:
The big loser here is evidently print and radio. Old-fashioned print represented a quarter Americans' consumed words in 1960, and now struggles along at 9 percent, one-third of computers. The big winner, as I see it, is phones, which have exploded as a source of reading in the last few years. Google acquired Ad Mob, a mobile display advertising company, in November precisely because this trend is growing exponentially and Google needs to stay of Internet ads, wherever we access them.
Mobile ad spending is expected to grow 15 percent next year. I think that prediction could be conservative. As the smart phone war between iPhone, BlackBerry, Palm, Android, etc heats up, the competition will only drive up their capacity and utility and encourage more people to think of their phones as small computers that can make calls, rather than phones pretending as small computers.