Washington, DC, Leads Nation in Being Green, Hating Hitler
Less than 40 percent of workers in Washington, DC, drive to work alone, according to new figures from the 2008 Census. That is by far the lowest in the country and less than half the national average. If you've ever seen what parking looks like in DC, it is also of the least surprising stats in the world (via Economix).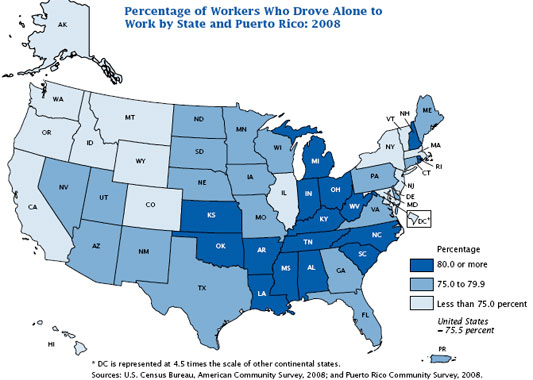 Actually, it's not even close. Catherine Rampell writes, "the District of Columbia and New York -- whose residents are heavily dependent on public transportation -- had the lowest rates of solo commuters, at 37.2 percent and 53.7 percent." Alabama, Tennessee and Ohio are the nation's leaders in being lonely gas guzzlers who like to chauffeur around fascists.