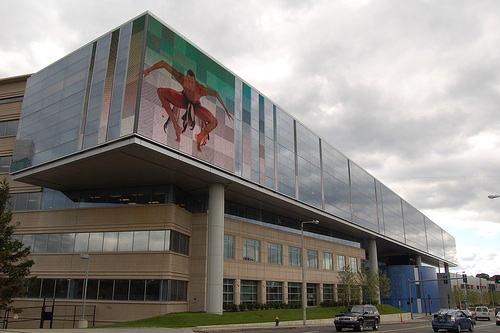 The Boston Globe reports on financial troubles at WGBH, the nationally important public broadcaster up there, which just two years ago celebrated the opening of its expensive new headquarters. Why should anyone care outside of Boston? Because it's a great example of what invariably seems to happen when a company builds itself fancy new offices. Just look at the New York Times, with its Renzo Piano tower on Eighth Avenue. As soon as these places are done--sometimes even before--the company gets into trouble.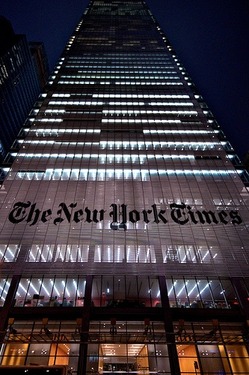 These myopic projects are launched by businesses quite literally at the pinnacle of their powers, and they are a sure sign of hubris. It says right in the Bible, a new HQ goeth before the fall. In fact when I was a young business reporter at the LA Times, wearing a high collar and a skimmer as I banged out my copy on an ancient Remington, cigarette dangling from my lip, we always used to say that you should short any company that builds itself a new headquarters. If only you could short a PBS station...
PS--Surely there is fodder here for some graduate student, since of course I am relying on memory and anecdote. Where is the study analyzing the performance of companies that build new headquarters? It's a thesis waiting to happen.
Photo Credit: http://www.flickr.com/photos/carpeliam/1578386591, http://www.flickr.com/photos/paalia/3596228512/