The Defining Emotion of Modern Life
Emma Straub's This Time Tomorrow captures grief in all its forms.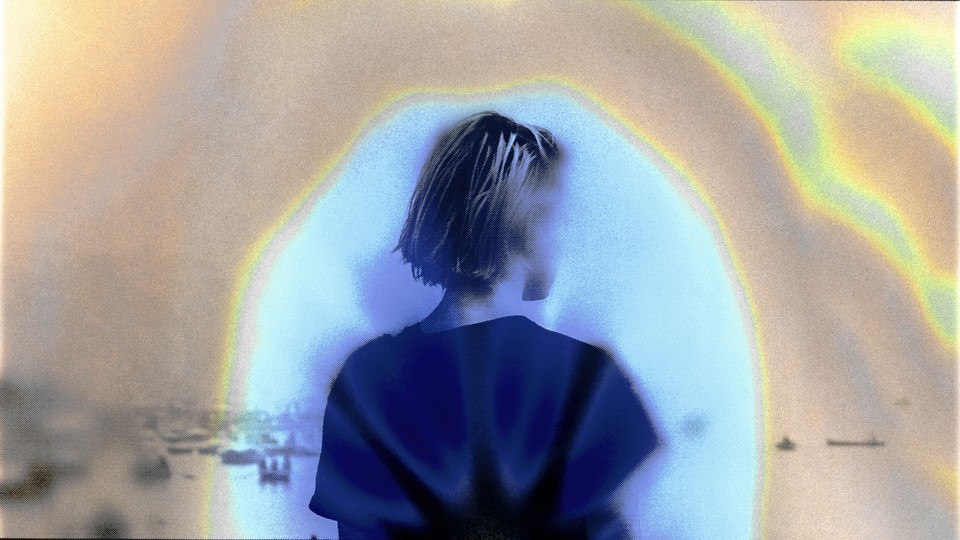 There's a moment late in Emma Straub's novel This Time Tomorrow that I hesitate to even allude to, because reading it, and realizing what she's been doing, is one of those experiences that suddenly casts the world into slightly sharper focus. The book offers a revelation about a defining emotion of modern life, and it surprised even Straub herself. "What's so funny about being a novelist is how stupid one is, really," she told me last month over Zoom. She knew that the novel was about grief and about pre-grief, the strange purgatory of knowing that someone you love is going to die, when life feels indefinitely suspended. What she didn't know was what the completed work would ultimately expose: that being human is largely about loss. That we lose pieces of ourselves—treasured possessions, beloved places, entire stages of our loved ones' lives—with such regularity that we scarcely think to grieve them at all.
This Time Tomorrow is ostensibly about time travel: Alice, an admissions counselor in New York City on the cusp of turning 40, discovers a portal—on the Upper West Side, of all places—that takes her back to the day of her 16th birthday. Her father, who had been dying in the hospital that day, is suddenly restored in front of her eyes, vigorous and thriving. ("When she was young," Straub writes, "she'd thought he was old, and now that he was old, Alice realized how young he'd been.") Alice ends up darting back and forth between different versions of her past and present, trying to find a way to keep her father alive, trying to outfox time.
In her own life, Straub, a highly regarded author and a literary cheerleader—she and her husband own two Brooklyn bookstores—was essentially doing the same thing. Her father, the acclaimed horror writer Peter Straub, had been hospitalized with heart failure in New York in the spring of 2020, at the bleak start of the coronavirus pandemic. She was struggling with the novel she was working on, which she described as a lighthearted, "rompy" kind of book, and he suggested something else instead: a story about a daughter visiting her father in the hospital. "And I did know, right away, even though I'd never written anything speculative before, that it was time travel, and that it was going to be truly a duet," she said. "That it was going to be about him and about me, in a much more autobiographical way than anything I'd ever written." She described the process of writing it as "joyous."
As Straub was coming to terms with the idea of her father's death, he was given an unexpected stopgap: a heart implant that offered a few more years with his family. She finished This Time Tomorrow. Her father got to read it and see its publication. "For a novelist with an enormous ego," Straub said, "being given a stack of 350 pages all about how much your child loves you is pretty good." And then, a few months after the book came out, Peter Straub fell and broke his hip. His body, weakened by his prolonged sickness, couldn't heal. In an absurd twist of fate, he died while Straub was still promoting the novel she'd written to hold him within its pages.
When I spoke with Straub, she was packing for a trip to Australia to promote the paperback release of This Time Tomorrow; after her father's death, she'd canceled almost all of the original book festivals and events she'd been scheduled to attend. The book's publication has made her grief unusually public—"sort of in the same way as, after I had my first child, I realized that I could be naked in front of anyone and feel okay about it, that's how I feel about crying now," she said. She has cried in the lobby of a hotel in Rome, surrounded by journalists whose comprehension of her emotions was mediated by a translator. She cried three times during our interview. (I also cried.) Her favorite thing about writing the book is that every day, people approach her—outside her kids' school, on Instagram—and tell her about the people they've lost. "Because grief is such a lonely passageway," she said. No one knows what to do with it until it happens to them, and then "you understand that, oh, actually, what makes it better is talking about it."
On the first page of This Time Tomorrow, Alice closes her eyes in the hospital and feels herself fleetingly transported to Central Park; suddenly, she's a teenager again in the '90s, lying with her friends in "the warmth of the sun … waiting for JFK Jr. to accidentally hit them with a Frisbee." It's the kind of instant jolt into a different reality that only a vivid memory or a novel can provide. Writing the book, Straub said, gave her "a place to go that was safe and comfortable and familiar and sturdy." Almost as much as the book is about her father, it's also about New York—in particular, the experience of living in a city that's a palimpsest, the traces of its past still visible under the constant renovation. As her teenage self, Alice visits all of her—and Straub's—most treasured places: French Roast, Gray's Papaya, the American Museum of Natural History, a speakeasy hidden inside a subway station. Straub brought up Colson Whitehead's The Colossus of New York, which describes the small, quotidian tragedy of realizing that an establishment you've passed for years is suddenly gone. "Being a New Yorker," she said, "has so much to do with loss."
During the pandemic, New York lost infinitely more than usual: businesses, yes, beloved mainstays of city life, but also so many people. Loss was omnipresent. You could sense it in the sounds of the city: Ambulance sirens were such a regular feature that the mockingbirds in my old neighborhood started imitating their whine. Almost as unnerving was the huge number of people who simply disappeared overnight—a Rapture-like event that affected everyone with access to houses upstate. Straub didn't think she was writing a pandemic novel. But when she held the finished book in her hands, she could see more clearly what her subconscious had been doing. This Time Tomorrow is a document of the different textures of our common grief: the sharp, shocking kind; the muted, mundane kind; the kind you occasionally feel as a parent when you can't believe the babies you carried will never be babies again. And yet, within that grief, too, is joy that such wonderful things can exist and be reborn. "Watching things grow and change and die, or just move on, yes, it's all so much part of it," Straub said. "And moving on, and accepting the changes, and moving forward."
---
​When you buy a book using a link on this page, we receive a commission. Thank you for supporting The Atlantic.