Can We Really Know the Figures of the Past?
Turning history into a juicy story is a risky endeavor: Your weekly guide to the best in books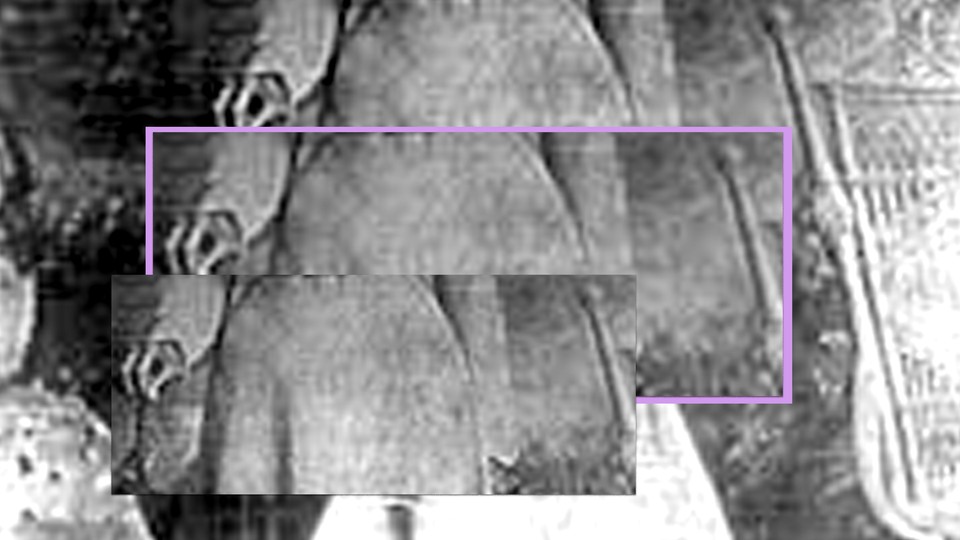 Can hands that look like lobster claws hold a secret that could upend the artistic canon? The historian Benjamin Binstock thinks so. He has a controversial theory: Several of the paintings attributed to Johannes Vermeer were in fact made by his young daughter Maria. A set of late-career works don't match the artist's established style, and the hypothesis hinges on their dates, the identities of their subjects, and the clumsily painted hands—sometimes stubby, pudgy, or absent altogether. Could they have "come from someone else's hand?" Lawrence Weschler posits. Could the little-known Maria have been an artist in her own right? Might she have stared at herself with a slack jaw while painting the self-portrait that became Girl With a Red Hat?
Revising settled history is a juicy prospect. Even more tempting is the urge to flesh out the people who made that history—to picture Maria at the mirror, with parted lips. That desire sometimes ignores the constraints of actual archives. In our June 2023 issue, the scholar Mary Beard examined a biography of Cleopatra's daughter and the risks of turning a figure from antiquity into a thoroughly modern hero. "To hold up as an ideal for today's young people a woman about whom we know next to nothing is to promote fantasy over fact," she writes. Yet, as Beard acknowledges, publishers tend to prefer narratives of the past that are as elaborate and convenient as fantasy.
The biographer Lois Leveen fell for the seduction of a too-convenient story—as did NPR, and U.S. Army Intelligence, when they all circulated an image that misidentified a subject as the Black Union spy Mary Bowser. The event diagnosed "how much our expectations of history are products of the way we live in the 21st century," Leveen writes. When we don't properly contextualize figures from the past, we can also miss their most revolutionary acts; Tiya Miles revisits Phillis Wheatley's overlooked politics and cites a biography that finally takes seriously the poet's subtle critiques of slavery.
Biographies, at their best, uncover the mechanics at work beneath a known story—the hidden truths that don't just conform to surface expectations. In this way, Saidiya Hartman's Wayward Lives, Beautiful Experiments "exhume[s] the often-buried stories of working-class black women in the early 20th century," Giovanni Russonello writes. Hartman pinpoints outcast women who liberated themselves, women who weren't aiming to be heroes of our modern age, but simply of their own lives.
​Every Friday in the Books Briefing, we thread together Atlantic stories on books that share similar ideas. Know other book lovers who might like this guide? Forward them this email.

When you buy a book using a link in this newsletter, we receive a commission. Thank you for supporting The Atlantic.
---
What We're Reading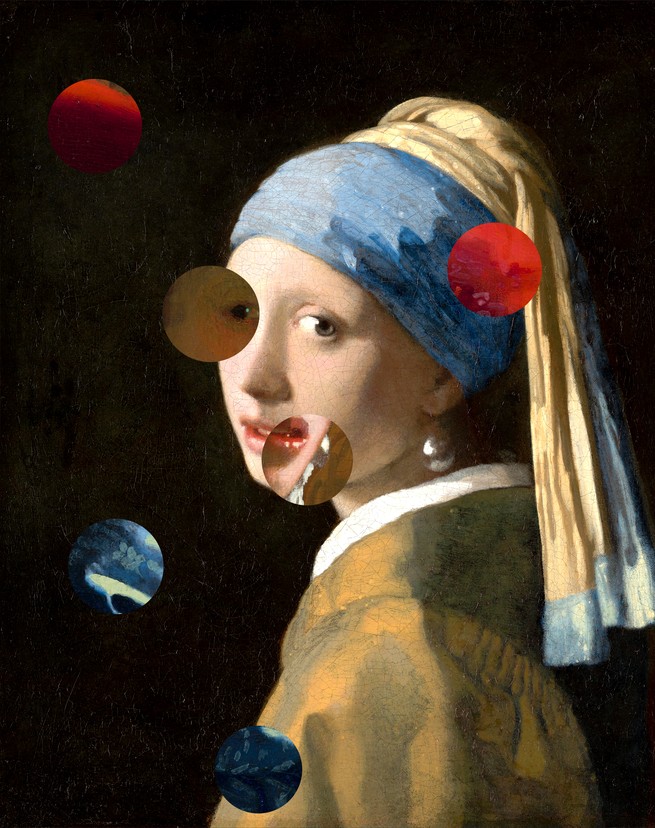 Illustration by The Atlantic. Sources: Girl With a Pearl Earring, Johannes Vermeer / Mauritshuis; Girl With a Red Hat, Johannes Vermeer / National Gallery of Art.
Did Johannes Vermeer's daughter paint some of his best-known works?
"We may never know the absolute truth one way or the other—and for myself, I can live in a perhaps necessary state of uncertainty."
---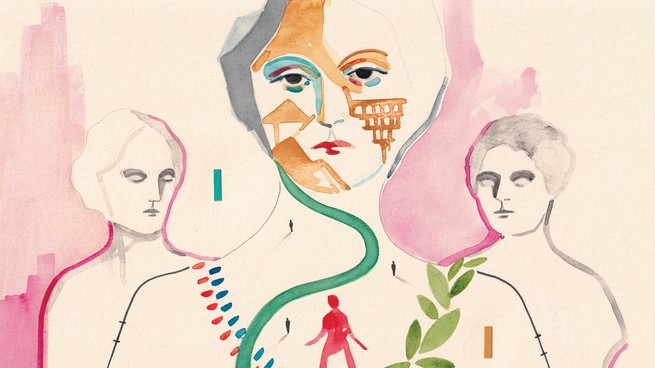 Ángel Hernández
"The young Cleopatra may be an extreme case, but there is [almost] no character in antiquity … for whom we have enough information to create a biography that satisfies the expectations of modern readers and publishers."
---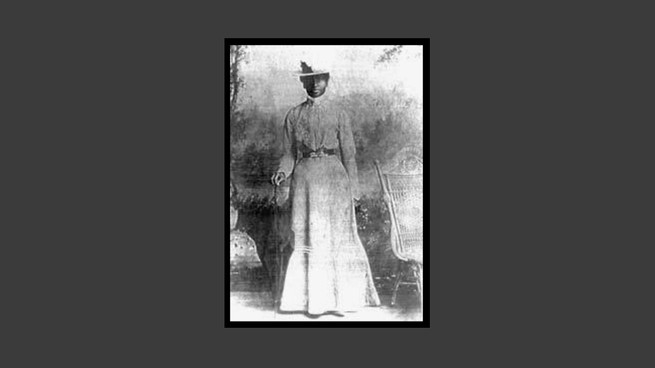 Wikimedia Commons
The spy photo that fooled NPR, the U.S. Army Intelligence Center, and me
"The subsequent century and a half of technological advances in capturing and reproducing images have so substantially increased our expectation—our demand—for reliable, historic visual sources that it can be difficult for us to understand how ahistoric this desire is."
---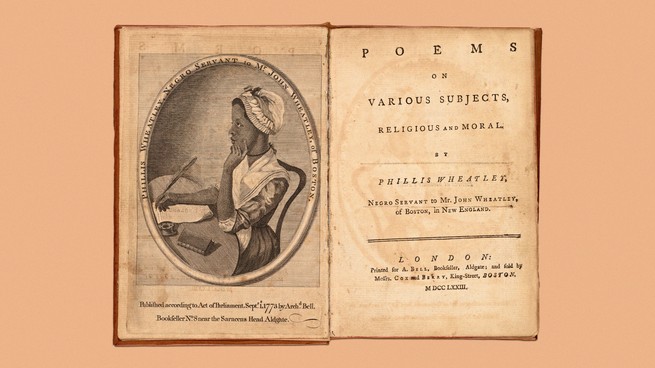 Heritage Art / Heritage Images / Getty
The great American poet who was named after a slave ship
"[The author's] painstaking interpretations equal Wheatley's own intentional verse, making it a joy to follow along as he unpacks her words and their arrangement, instructing us to read a line of Wheatley's and then read it again with an eye roll to see how the meaning changes."
---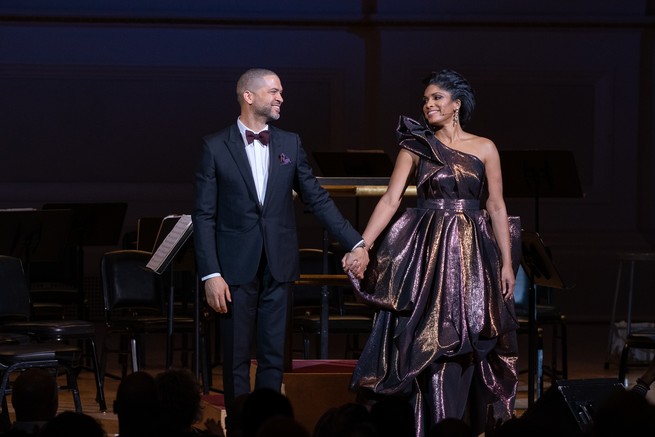 Fadi Kheir
How art can double as historical corrective
"Through deep archival work, Hartman managed to recover the powerful subjectivity of her characters, often by giving voice to their thoughts and desires—and to the music and art they made."
---