What to Read When You Need to Start Over
If you're in search of a boost or motivation to change your life, these seven books may help.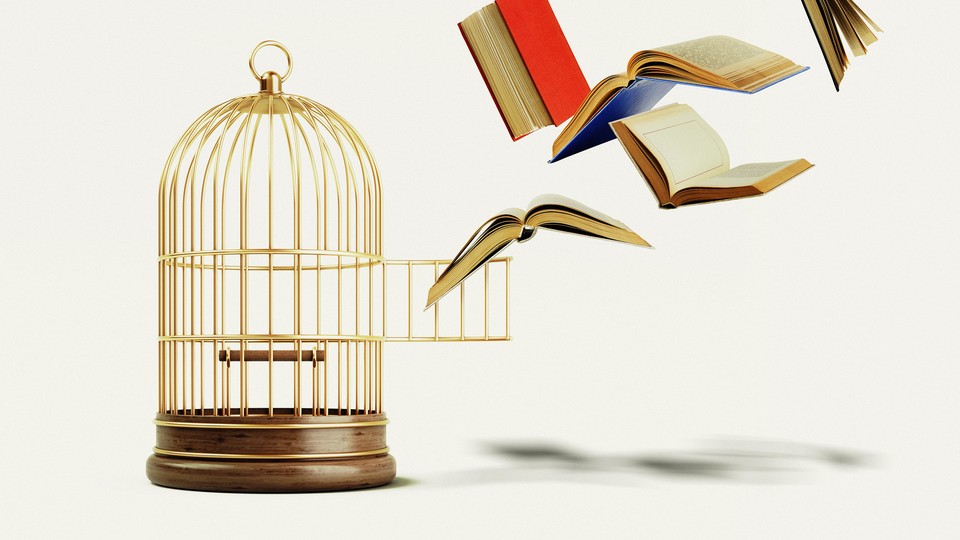 My last personal slump was brought on by a succession of blows: a job change, bad luck and bad judgment in love, and a daunting milestone birthday. Less, Andrew Sean Greer's hilarious and brilliant Pulitzer-winning novel, took the edge off; reading about a middling writer's middle-life-panic-induced trip on the eve of his 50th birthday made me think my own midlife crises of confidence might be survivable. That occasion wasn't the first time a book turned my life around. When I got stuck in the muck on my dissertation, other academics discussing their methods freed me—Stuart Hall and Paddy Whannel's The Popular Arts was a life raft. And after I had a health setback, John Bingham's The Courage to Start put me on a path to the Miami Half Marathon.
Which genre works best for this kind of inspiration depends on the reader. Some will need a book that will break them down before lifting them back up. Others will find solace in a title that blends laughter and pathos. And not every issue can be jump-started by literature; sometimes there's nothing else for it but professional help. But bibliotherapy, or healing through reading, has been shown to alleviate depression symptoms; even undertaken informally, it may lead to mood shifts.
If you're in search of a boost or a push to change your life, the seven books below may help. Their stories of stress and triumph make the hard times feel less lonely, provide catharsis, and, in some cases, serve as a model for navigating the ebb and flow of our lives.
---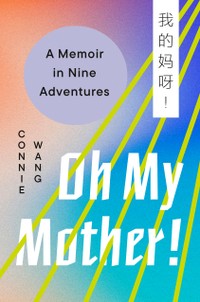 Oh My Mother! A Memoir in Nine Adventures, by Connie Wang
In some ways, this propelling memoir about a mother-daughter duo traveling around the world reads like a mash-up of Eat, Pray, Love and The Amazing Race, but the differences are delightful. In each essay, the journalist and memoirist Connie Wang explores her complicated connection with her charismatic mother, Qing Li, and what she terms the many "oh my mother" moments that arise during their adventures—roughly akin to oh my God, the phrase is a "polite expletive," a way to mark a tiny moment of revelation. The author also dives into her family's history: When Wang's parents came to the United States in the late 1980s, they were something like, to paraphrase Wang, "accidental immigrants"—a move meant basically to be a "four-year vacation" became permanent when her academic father's public solidarity with his peers in Tiananmen Square made China no longer a safe option. There's also a deeper story here about the growth that comes from getting outside one's comfort zone. Wang finds her relationship with her mom to be equal parts endearing and infuriating, as only familial ties can be. Their journey may motivate readers to see their own complicated-but-loving bonds in a new light.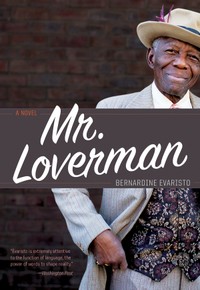 Mr. Loverman, by Bernardine Evaristo
In this earlier triumph by the Booker-winning author of Girl, Woman, Other, a well-off 74-year-old man with a surfeit of charisma and swagger finds the courage to live his truth. "The whole point of a midlife crisis is to start living the life you want instead of tolerating the life you have," Barry Walker thinks in 1990. And yet, between fear, social stigma, and familial obligations, it takes him another 20 years to make a move. By then, he's raised two daughters and found financial success in England, but what he still lacks haunts him. He's been in love with his best friend, Morris, since they were teens in Antigua, and for almost all of that time, he's also been hiding behind his marriage to Carmel, a righteously religious woman who thinks her husband's great sin is being a womanizer. The journey to the life he's dreamed about is filled with wit, revelations, and an intriguing cast of secondary characters. Still, Barry's grand plans for self-actualization don't take Carmel's feelings into account, and the chapters that center her distinctive, idiomatic voice balance the novel. The story, about facing and telling the truth, is brilliant for anyone who's ever had a dream they were afraid to pursue—or who felt they needed to hide parts of themselves for survival or acceptance.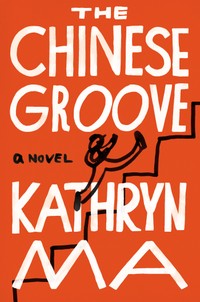 The Chinese Groove, by Kathryn Ma
The struggles between belonging and liminality, and between delusion and hope, are the beating heart of Ma's softly satirical new novel. In China's Yunnan province, Zheng Xue Li, also known as Shelley, is nominally part of a family, but he's descended from a widely loathed branch and is effectively an outcast. His mother is gone, his only loving relation is with his grief-stricken father, and his relatives hate him. So when his father sends him to San Francisco in January 2015 to study and live with his supposedly rich uncle Ted (in reality a second cousin once removed), Shelley is hoping that this is where he'll finally belong. Shelley also pins his hopes on the "Chinese groove"—his term for a communal bond with his Chinese-born "countrymen"—from which he's sure goodwill and support will flow. Reality is more messy and interesting. California presents fresh challenges: Shelley's situation is precarious, and San Francisco is no progressive Eden. But through the hardships and hustle, Shelley gets to know his adopted city while discovering the inner resources he needs to fight for himself and others—and to finally find his people. His optimism and savvy are contagious.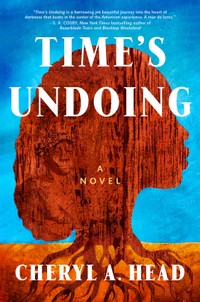 Time's Undoing, by Cheryl A. Head
A mystery that revolves around a brutal act of racial violence may sound like an unusual choice for someone seeking a boost, but one of the most uplifting things you can experience through fiction is the vicarious rush of seeing justice served. Head excels in this great pleasure of a crime novel. She infuses her challenging subject with a finely calibrated balance of vulnerability, care, and empowerment; the effect is galvanizing. Meghan McKenzie, a Detroit-based investigative journalist covering the Black Lives Matter movement, goes south to Alabama to confront the nearly century-old murder of her own great-grandfather. In addition to gaining resolution for that open wound, she finds a connection to her ancestral roots and new love, while uncovering secrets with present-day implications. Getting long-deferred truth and closure is no small matter, and Meghan's advocacy gives hope that progress and growth are possible when we reckon forthrightly with the past. Few books feel more timely or needed than this one.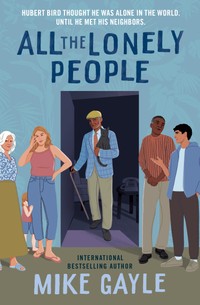 All the Lonely People, by Mike Gayle
This is a charming, sentimental book about loneliness that makes you feel less alone. Hubert Bird, a reclusive Jamaican widower and an accidental fabulist, has been lying to his beloved daughter, Rose, for five years. After a disturbing incident, he turned his back on the world, and has been hiding away in his South London apartment ever since. Apart from taking care of his cat, Hubert's prime activity is making weekly calls to Rose, where he constructs a rich life out of whole cloth so that she won't worry. (The lies get so elaborate that he needs a notebook to keep track.) All goes according to plan—until Rose announces that she's finally coming back to England for a visit, and Hubert is forced to try to make some real friends to keep up the ruse. This leads to a surprising acquaintance with Ashleigh, a single mom who's new in the neighborhood, and life opens up from there. In a fractured, pandemic-scarred age, many of us can easily relate to Hubert's predicament; Gayle's novel reminds readers about the perils of isolation and the possibilities of reconnection, and that sweetness and generosity are worth seeking. It's like gentle aversion therapy for the lonely.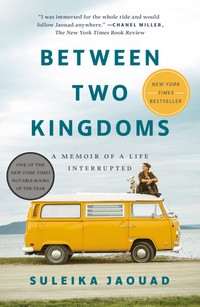 Between Two Kingdoms: A Memoir of a Life Interrupted, by Suleika Jaouad
Watching someone fall ill just as they're finding their way can feel confusing and unjust. But in Jaouad's elegant mash-up of memoir and travel writing, the coming-of-age and survivor's tales merge into something truly special. This deeply candid account documents the young journalist's experience with a life-threatening cancer, her treatment, and the 15,000-mile journey of spiritual healing she took once the acute physical danger subsided. In the months before she got sick, the author graduated from Princeton, moved to Paris, fell grandly in love, and was on the cusp of securing her dream job. At the same time, there were persistent signs that something was gravely wrong. Her diagnosis was devastating, but it was also a turning point toward recovery. She chronicles all of it: falling ill in her prime, starting a blog, falling out of love, and visiting with virtual strangers across the United States, who had followed along with her posts and kept her company through years of treatment. This sensitive meditation on those years explores how illness splits a person's life in two. (The book's title comes from a related Susan Sontag quote about that bifurcation.) What makes it inspiring is the propulsive energy and beauty of the story, and the fact that readers know she's moving toward a vibrant future.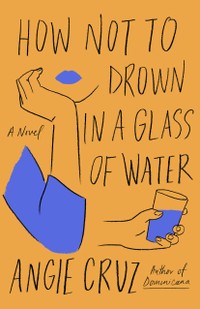 How Not to Drown in a Glass of Water, by Angie Cruz
In 12 near-therapeutic sessions, Cara Romero, a Dominican immigrant in New York, tells her life story to a counselor at a government job-retraining program for older people. Estranged from much of her family and unemployed since the factory she'd worked at for more than 25 years shipped her job overseas, she's baring her soul to the city employee to secure a fresh start. But the 56-year-old is also reflective and blunt as she reveals all that she's navigated over the decades. To begin, Cara announces, "I came to this country because my husband wanted to kill me." Departing her home with a baby and almost no money was hard; her son leaving their home (and her) for good at 18 years old was even harder. The care of a friend, letting loose and crying "until you don't need to cry no more," helped save her. Witnessing Cara's story is like a secondhand catharsis. Though the novel delivers more pathos than laughs, the protagonist is unforgettable, learning and changing in her 50s, making the most of her tiny victories. For anyone facing their own dark days, it's a profoundly encouraging experience.
---
​When you buy a book using a link on this page, we receive a commission. Thank you for supporting The Atlantic.