Seven Celebrities Who Published Actually Great Memoirs
A tell-all is worth picking up when the star has an honest, grounded perspective on their life.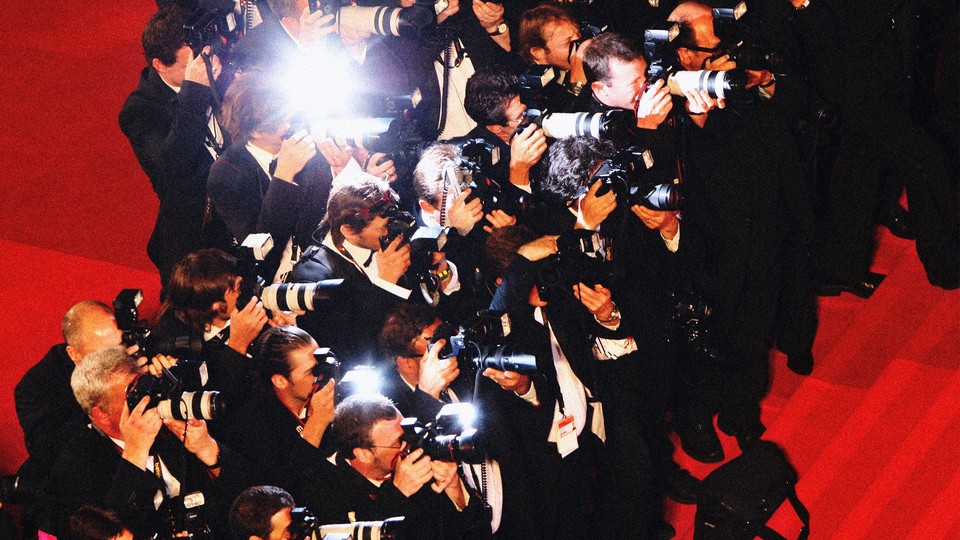 When Prince Harry's memoir, Spare, hit the best-seller lists in January, the press spent several breathless days teasing out every revelation in the book. It went on to sell an astonishing 3.2 million copies in its first week on the shelves. Although Spare achieved what a celebrity memoir sets out to do—and although I enjoyed reading about Prince William pushing Harry into a dog bowl as much as anyone else did—it is not, in my opinion, one of the best ever published. It's not even the best one ghostwritten by J. R. Moehringer; that would be Open, his genre-expanding collaboration with the tennis great Andre Agassi.
For a well-known person—especially a relatively young one—writing an autobiography is a tricky business, and few stars nail it, even if they do have help from (credited or uncredited) co-writers. What makes a tell-all worth picking up is not just the confessions and recriminations inside; it's the sense that the celebrity has an honest, grounded perspective on their own life. Harry, like many other A-listers who attempt to document their stories on the page, seems to still be working on that perspective.
The following titles, however, pass the test: They are revealing and also have compelling narrative arcs. There is gossip, but it never seems gratuitous. And, crucially, whether a co-writer was involved or not, each feels like it's told in the author's own voice.
---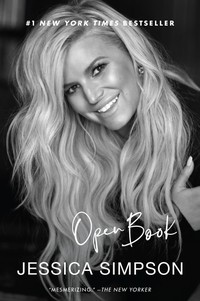 Open Book, by Jessica Simpson
Simpson's memoir hit The New York Times' best-seller list when it was published in 2020, and for good reason: It is crushingly honest and extremely funny. Readers will find that despite the fact that Simpson worked with a co-writer (the famed Kevin Carr O'Leary), every word sounds so Jessica, whether she is writing about her "glittercup" (in which she hid 7 a.m. vodka sodas during the depths of her alcoholism), her tortured romance with John Mayer, or her ever-evolving relationship with Jesus. Even people who have mostly forgotten Simpson's reality-television show Newlyweds or her pop-music career will enjoy the general 2000s nostalgia: MTV red carpets, boy bands, endless crop tops. But Simpson's real feat is describing the height of her fame in such vivid (and sometimes disturbing) detail that readers are forced to consider how the public treated young performers at the time— and, especially, how they treated her.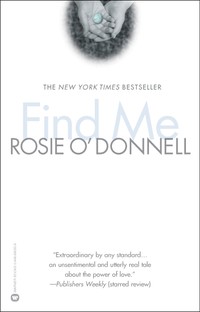 Find Me, by Rosie O'Donnell
This book does not trace the entirety of the talk-show host's life or delve into the highs and lows of her career. Instead, O'Donnell shares a particular bizarre and almost unbelievable story from her life—one that I haven't stopped thinking about since I read Find Me in a book club three years ago. (Everyone in the club was similarly stunned.) O'Donnell tells the reader about Stacie, a 14-year-old pregnant girl who called the hotline of the adoption nonprofit O'Donnell worked with and turned O'Donnell's life upside down. "A lot of it won't make sense, at least logically," O'Donnell admits in the beginning. "The events that follow, some dark and painful, changed me absolutely. You have been warned." She sets up her tale almost like it's a thriller, weaving in moments from her own childhood—and there is, as you might imagine, an impossible-to-predict twist. The story is gripping because of how O'Donnell responds to this unique situation, and how much of herself—the good, the bad, the embarrassing—she chooses to share with readers in the process.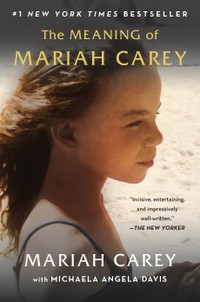 The Meaning of Mariah Carey, by Mariah Carey
The joy of Carey's long-awaited memoir is in the details: In every story, she remembers exactly what she was wearing, how she styled her hair, which rapper or baseball player looked at her from across the room and how. She also never forgets a grudge—poor Jennifer Lopez is referred to as "another female entertainer … whom I don't know," echoing a much-memed early-2000s interview where Carey, when asked about J. Lo, said, "I don't know her." But the book, co-written with Michaela Angela Davis, goes far beyond Carey's pithy observations; it covers her turbulent childhood, her scary-sounding first marriage to the music executive Tommy Mottola, and her subsequent mental-health struggles. When expounding on these moments in her life, she is surprisingly vulnerable and rarely defensive. But she always finds time for jokes and, thankfully, some lighthearted romance: The bits on her short-lived but fairy-tale-esque relationship with Derek Jeter are particularly satisfying.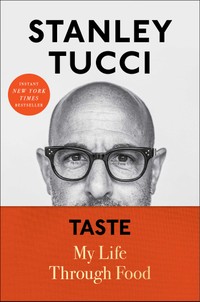 Taste: My Life Through Food, by Stanley Tucci
In writing a memoir, stars sometimes find it helpful to organize their life story around a theme. Tucci does this in Taste, about his decades-long obsession with cooking and dining. He begins by recounting his Italian American upbringing in Westchester, New York, then continues by narrating his gastronomic adventures abroad. All of this is juxtaposed with approachable recipes for beloved family classics such as his grandmother's tomato sauce. Tucci writes like an affable tour guide without employing the false modesty seen in many other celebrity memoirs. He is not afraid to name-drop and does so often, writing about the time he sampled disgusting sausage with Meryl Streep on a press tour in France and the occasion at which he met his wife, Felicity Blunt: her sister Emily Blunt's wedding to John Krasinski, which, he deadpans, "took place in Lake Como at a gorgeous home owned by a friend of the affianced couple whose name rhymes with George Clooney." The result is an inside look at the often charmed life of a successful working actor that doesn't come off as insincere or unapproachable. Fans of Tucci's Instagram cooking videos will feel like they are reading a note from a friend.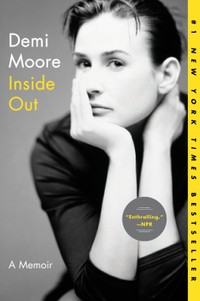 Inside Out, by Demi Moore
When Moore published Inside Out, in 2019, which chronicled, among many other things, her divorce from Ashton Kutcher, Kutcher posted a suspiciously timed tweet that referenced his new wife. Perhaps he was embarrassed: Moore claims that while they were together, Kutcher's attitude toward her sobriety encouraged her to start drinking again after nearly 20 years, and that he cheated on her multiple times. But the Kutcher material is just one part of this surprising, affecting autobiography. Co-written with The New Yorker's Ariel Levy—who published her own very good memoir, The Rules Do Not Apply, in 2017—Inside Out traces Moore's devastating, chaotic childhood; her marriage to Bruce Willis; her painful miscarriage at age 42; and the confluence of events around her 50th birthday that ultimately led her to get professional help. The writing is spare, straightforward, and unforgettable.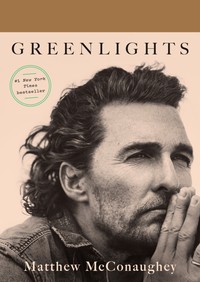 Greenlights, by Matthew McConaughey
This book was—if McConaughey is to be believed—written by McConaughey in just 52 days alone in a desert cabin with no electricity. The actor says that he drew from 35 years of his diaries to compile a record of "the first fifty years of my life, of my résumé so far on the way to my eulogy." The focus is on his rough-and-tumble childhood in Texas and his relationship with his wife, Camila Alves McConaughey, and their children (including a thorough description of the "wet dream"—yep—that convinced him that he was on the path to becoming a father). The highlight of the text, however, is McConaughey's liberal use of aphorisms. Some he wrote, and some he stole; many of them are handwritten and reproduced as such on the pages. He calls them "bumperstickers," and they all sound a bit like this one: "Truth's like a jalapeño, the closer to the root the hotter it gets." Like the book itself, they are delightful, a little silly, and revealing in their own way. In the process of detailing McConaughey's rules for "l-i-v-i-n," Greenlights provides an idiosyncratic window into his mind.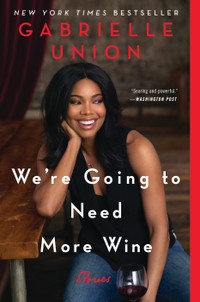 We're Going to Need More Wine, by Gabrielle Union
Simpson and Union collaborated with the same writer, but the two books sound completely different: Here, the voice and humor are all Union. She covers considerable ground in a small amount of space, recounting her (less-than-ideal) time guest-starring on Friends; her budding relationship with her now-husband, Dwyane Wade; and the time she got a yeast infection and tried to treat it with yogurt ("Warning: Famous Vaginas Get Itchy, Too"). My favorite essay, "Crash-and-Burn Marriage," is about her ill-fated marriage to her first husband, the former NFL player Chris Howard. Rarely has a celebrity been so frank about a personal mistake: Union recalls walking down the aisle crying because she knew the partnership was doomed (she says that both parties were cheating), and she confesses to showering Howard with gifts out of guilt when they divorced. This candor makes the actor seem less like an untouchable star than a real person with real problems, which only endears her to readers more. Her 2021 follow-up, You Got Anything Stronger?, is next on my list.
---
​When you buy a book using a link on this page, we receive a commission. Thank you for supporting The Atlantic.