Seven Books the Critics Were Wrong About
Despite their initial mixed reviews, each of these titles is fascinating, complicated, and worth a try.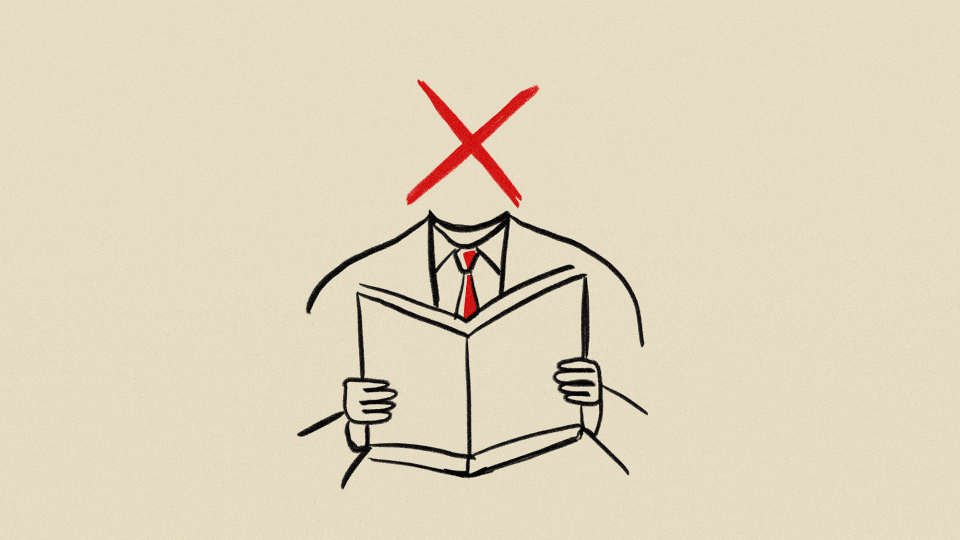 Critics aren't always aligned in their judgments; part of the job description, in fact, is to be ready for disagreement. I've had many private disputes about books with colleagues. Many whom I respect hate some titles that I adore. The opposite has also been true—sometimes we come to the near-identical conclusion.
But then there are those moments when a critical mass gathers behind a negative assessment of a book, and the title can wind up losing not just a readership but also the chance at a longer life. Things don't always work out that way—we've all read the stories about contemporary pans of now-classic books, such as Herman Melville's Moby-Dick ("wantonly eccentric; outrageously bombastic"), F. Scott Fitzgerald's The Great Gatsby ("no more than a glorified anecdote" with characters like "marionettes"), and Toni Morrison's Jazz (one reviewer called the author "bedazzled by her own virtuosity," as incorrect as anyone has ever been). But although criticism does depend on individual sensibility and taste, very good books can still get unfair shakes, even from the most conscientious writers.
What follows is a highly personal selection of books I believe deserved a warmer reception from the get-go. Some of their reputations have changed over time; others remain in critical limbo. But each is fascinating, complicated, and worth a read.
---
Dominion, by Calvin Baker
Back in 2006, Kirkus Reviews said Baker's third novel was "a choppy narrative," and Publishers Weekly found it "ambitious but slack." However, those of us who loved its combination of historical context and mystical elements might argue otherwise. The plot follows Jasper Merian, who is freed by his Virginia enslaver but forced to leave his wife and son behind. After he arrives in South Carolina, Merian again and again becomes entangled with otherworldly forces that both endanger and protect him. Baker is doing something different with magical realism in his work than, say, Jorge Luis Borges was in his: In Dominion, the appearance of terrifying beasts and weapons mimics the dangers that await the period's Black Americans, enslaved and free. And his use of fantasy to emphasize the horrors of slavery preceded similar works, such as Jabari Asim's Yonder and Colson Whitehead's The Underground Railroad, both of which employ alternate history and the supernatural in this manner; perhaps he was ahead of his time. Regardless, Dominion merits a much more appreciative audience, especially as we continue to challenge our nation's received narratives.
---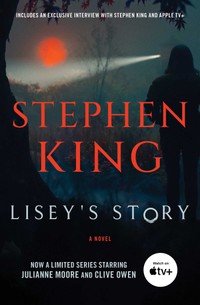 Lisey's Story, by Stephen King
King's huge, surprisingly feminist Lisey's Story is one of his attempts at a truly literary work. Though critics recognized the effort, some felt that his bad habits from decades of pumping out horror fiction prevented him from pulling it off. Lisey Debusher Landon is 50 when her husband, Scott, begins speaking to her from beyond the grave, luring her to a strange, imaginary place connected to his troubled father. Crammed with ideas and tricks and characters, the book is too long; as Laura Miller wrote in Salon, the author has an unfortunate "suspicion of tasteful restraint." But it's also a tour de force in which King mines his favorite material—the workings of the artistic mind—and considers what it means to work creatively alongside someone else. In many ways, Lisey's Story compares sustaining a long marriage to writing a complicated book. If you can suspend your disbelief and get lost in the narrative, you'll follow a plot that details the power of love: It grounds us, the book argues, and on occasion, it helps us accomplish strange feats—such as the shocking, frightening ones Lisey manages toward the end. The trust between Lisey and Scott, sustained from 'til-death-do-us-part until life after death, might be King's strongest manifesto on how imagination is discovered and nurtured.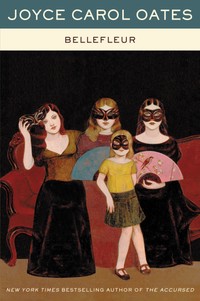 Bellefleur, by Joyce Carol Oates
"When a plot grossly outweighs the main story, as it does here, the form is inefficient or else the novel is satirical. Bellefleur is definitely not satirical," The Washington Post wrote. However, Oates's use of Gothic conventions to explore modern life actually is satirical—and revelatory. Bellefleur is a realist work that nonetheless includes fantastic elements, insisting on their realism. The genre tropes and medieval allegories highlight how strange reality has become. The dangerously eccentric Bellefleur dynasty, led by the greedy paterfamilias Gideon Bellefleur, live in a looming, spooky castle in the Adirondacks. Their world is both full of contemporary flourishes (such as private airplanes and other gadgets) and still somehow predicated on blood ties. It reads like a typically maligned kind of potboiler—Kirkus claimed it was "a great pudding of a book lacking in shape, flavor, and substance," and although The Christian Science Monitor liked it, the reviewer admitted that it occasionally "strains for effect"—but it exemplifies the lofty ambitions Oates has carried across her dozens of novels. Here, she's constructed a book that's downright fun to read.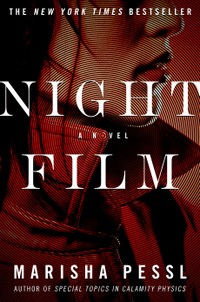 Night Film, by Marisha Pessl
Pessl's sophomore effort, Night Film, published seven years after her acclaimed coming-of-age tale Special Topics in Calamity Physics, is a long, shaggy-dog mystery. Night Film showcases the efforts of Scott McGrath, a writer accused of defamation, to find out what happened to the famed horror-film director Stanislas Cordova's daughter, Ashley. The Guardian's reviewer "was stunned, but not in a good way," and even slightly more positive reviews had to admit that the postmodern elements are in your face. Even though Jennifer Egan's text-based slideshow in A Visit From the Goon Squad was met with wonder, Night Film's innovations, including photographs, newspaper articles, and screenshots, seem to have eluded our collective patience. When I first read it, Night Film delighted me, and it still does, because and not in spite of its dead-end rabbit holes and whimsical formatting (tons of dialogue receives italic emphasis). One has to understand very little about what's going on to enjoy its pastiche of whodunit, suspense, and horror.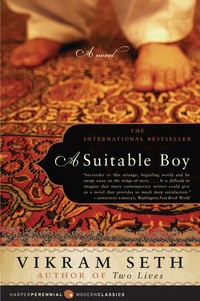 A Suitable Boy, by Vikram Seth
A "cream-puff-wrapped-in-a-cinder-block" is how Kirkus described A Suitable Boy in 1993. That early reception was tempered by others' excitement when it was published, and the story does have longevity; it was made into a BBC drama in 2020. But negative impressions of a doorstop-size book (nearly 1,500 pages) can linger, making skeptical readers even less inclined to pick it up. A few years after it came out, The Guardian even said it was "a love story with little love and no sex." However, Seth wasn't ignoring love and sex; he had a different target in mind with this epic account of 1950s Indian marriage mores. Read not as a romance but as an account of social class and its discontents, A Suitable Boy transcends its size. It becomes a fiery (although always compassionate) indictment of how the upper class transmits its often-wrong-minded ideas about romantic compatibility. Lata Mehra's mother, always called, in full, Mrs. Rupa Mehra, wants to marry her daughter to the best Hindu husband possible. Unfortunately, Lata herself has fallen for a Muslim man. As four families—the Mehras, the Kapoors, the Chatterjis, and the Khans—go about their lives, Seth uses them to build a broad portrait of a modern nation struggling with its new independence. Don't expect Rushdie. Think George Eliot crossed with Abraham Verghese, and sink into the controlled chaos.
I Am Charlotte Simmons, by Tom Wolfe
This might be the most controversial choice on this list. "Collegiate torture porn," The Washington Post said in 2019, after Wolfe's death. "Is this hellish vision of sex, drunks and gangsta rap the real life of American college students today?" asked The New York Times. The title character, Charlotte, comes to a Pennsylvania university closely resembling Duke in its devotion to high-profile athletics—and her conservative upbringing not only puts her at a distinct disadvantage in class and with peers but also pushes her to cling to a star basketball player instead of pursuing her own agenda. Because Wolfe is known for his attention to detail, a hallmark of his justly acclaimed nonfiction, the fact that he gets some details about college students' partying and sex lives wrong irked some reviewers. But that same attention, a kind of relentless reportorial gaze inside dorm and locker rooms, keeps readers going, wondering what will become of Charlotte. When portraying drunken frat parties and aggressive basketball games, Wolfe remains interested in how humans, especially young ones, sort themselves into hierarchies and social groups. His insistence on the primacy of class in contemporary America echoes like a drumbeat through this fascinating novel.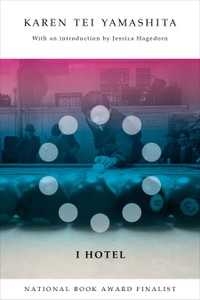 I Hotel, by Karen Tei Yamashita
Although it was a National Book Award finalist, Yamashita's I Hotel was still deemed "a glorious failure" by the Chicago Tribune in 2010. Another critic found it "hard work," and even in a glowing review, Kirkus said it was "overstuffed." Thirteen years later, Yamashita's account of Asian American activism in the 1960s and '70s, centered on San Francisco's International Hotel on Kearny Street, astonishes; the book's communal structure and perspective on a historic building that so many migrants called home are stunning, not exhausting. The author actually envisioned the 10 novellas inside as 10 different rooms of the hotel, each one holding a different story but connected to the others through the experiences of prejudice, hardship, activism, and survival. Today, there is increased appreciation for literature that's challenging in style as well as in substance; the experimental syntax and structure might be more welcome. Sometimes, as in I Hotel, surprising an audience is the only way to highlight the injustices—unsafe working conditions, inadequate health and housing benefits—that are frequently overlooked in systems focused on rising productivity and profits. This book deserves not just reconsideration but also a wide readership.
---
​When you buy a book using a link on this page, we receive a commission. Thank you for supporting The Atlantic.