What to Read to Come to Terms With Death
These titles can help us accept our limitations and live full lives.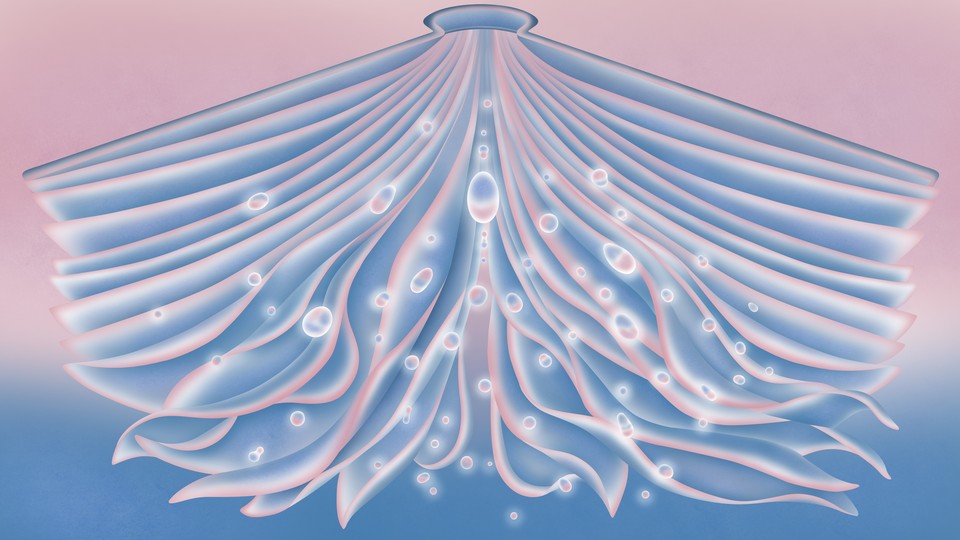 Everyone lives with a shared burden: Inevitably, each of us will die, and so will the people we love. It's easy enough to ignore when you're young or healthy, but anxious questions remain. When and how will it all end? And what will happen when I'm gone?
Over the centuries, religious and philosophical texts, such as The Tibetan Book of the Dead and Seneca's On the Shortness of Life, have attempted to ease the journey. Modern meditations on human mortality tend to be written not by wise sages but by individuals who have faced the end of life—sometimes a person who is themselves dying, an individual who is grieving a loss, or an expert in the medical or funeral field. Many of these books can be clumsy exhortations to the reader to make the most of the time they have left. Staring down the ultimate unknown, some authors understandably struggle to walk the tightrope between comforting fictions and a macabre desolation.
Life may be nasty, brutish, and short; it's also sublime. The strongest writing about death and dying captures both the trifling and the profound, the horrible and the beautiful, in service of messy human truths. Rather than cajole the reader into wringing everything they can out of each moment, the seven books below can help us accept our limitations and live full lives.
---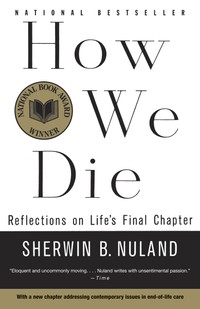 How We Die: Reflections on Life's Final Chapter, by Sherwin B. Nuland
Nuland, who died in 2014 of complications from prostate cancer, was always skeptical of the possibility of a good death. In his work, the surgeon and bioethicist found that the end of life was "often repugnant." How We Die, first published in 1994, was Nuland's attempt to "demythologize the process of dying" for his readers. Over about 300 unsparing pages, the author lays bare the reality of aging (which causes bodies to shrivel and organs to fail), vivisects medical terminology (a term like myocardial infarction can obscure the "agonizing" reality of a heart attack), and debunks popular mythology (even a medical miracle is only a brief stay of execution). But while death may be ignoble, Nuland believes that living with intention can allow us to face the reality head on. "The greatest dignity to be found in death is the dignity of the life that preceded it," he writes. "This is a form of hope that we can all achieve, and it is the most abiding of all."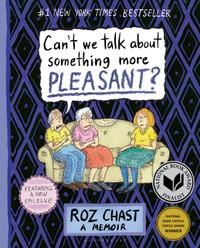 Can't We Talk About Something More Pleasant?, by Roz Chast
In this graphic memoir, the beloved cartoonist sketches out the final years in the lives of her nonagenarian parents, George and Elizabeth. Known for her depictions of bespectacled mouth-breathers trying to make their way in the world, Chast tackles similarly quotidian, if more personal, topics here: the "detritus of decades," the exorbitant cost of assisted-living facilities, the weight of cremated remains (about five pounds). But the juxtaposition of Chast's merciless prose and her zany caricatures—Elizabeth is "built a little like a fire hydrant," a geyser of strong feeling; George is a worrywart and a daydreamer—perfectly conveys how our neuroses, petty grievances, and wasted opportunities make us who we are, whether we like it or not. The result is a tender portrayal of the experience of being orphaned in middle age that doubles as a wry assessment of the literal and metaphorical dust that accumulates over the years, and the cleaning work that comes at the end.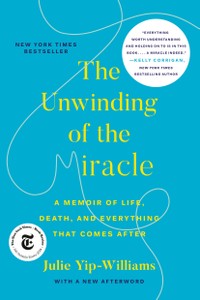 The Unwinding of the Miracle: A Memoir of Life, Death, and Everything That Comes After, by Julie Yip-Williams
"This story begins at the ending," Yip-Williams writes in the prologue to her memoir, which follows her from 1976, when she was born blind in Vietnam, to 2018, when she died of colon cancer at age 42. Like Paul Kalanithi and Nina Riggs before her, Yip-Williams offers readers a first-person perspective on the aftermath of a catastrophic diagnosis—and advice for taking full advantage of whatever time you have. But where other books present a single, cohesive narrative about the last years or months of a life, The Unwinding of the Miracle was published posthumously, and draws on Yip-Williams's blogs, autobiographical scraps, and letters to her daughters written in the five years between her diagnosis and death. Her perspective struggles to keep pace with her disease, but each lesson learned and unlearned lends an honest incompleteness to this account of a life cut short. What starts with a cancer "warrior" story, as Yip-Williams initially described it on her blog, gives way to the conviction that, when the end is inevitable, accepting your fate is the closest a person can ever come to triumph in the unwinnable war against death.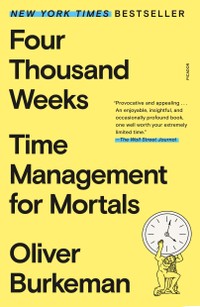 Four Thousand Weeks: Time Management for Mortals, by Oliver Burkeman
Burkeman's preferred yardstick for measuring a life is particularly jarring: If you're lucky enough to live to be 80, you get slightly more than 4,000 weeks on Earth. In another author's hands, this number might serve as a trite reminder to optimize every minute. But Burkeman rejects the cult of productivity and its implausible notions of "saving" or "making" time in order to successfully recontextualize finitude as the ultimate asset. Only by accepting our limits, he argues, can we let our lives unfold at a sustainable and self-directed pace. His goal is nothing short of liberation: "If the feeling of total authority is never going to arrive," Burkeman writes, "you might as well not wait any longer to give such activities your all—to put bold plans into practice, to stop erring on the side of caution."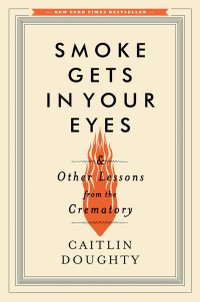 Smoke Gets in Your Eyes: And Other Lessons From the Crematory, by Caitlin Doughty
When Doughty was 23, she got a job as a crematory operator in Oakland—the first step in what would become an industry-shaking career. This memoir details her early years counseling families, embalming bodies, and grinding her customers' bones to dust. The author picks up where Nuland leaves off, explaining in plain language how bodies change after death, and what morticians do with the remains—all in an irreverent, eyebrow-arching style. These days, Doughty is considered the master of this morbid genre. Her second book, From Here to Eternity, documents funeral practices in cultures around the world, while Will My Cat Eat My Eyeballs? answers pressing questions about death and decomposition from curious children. But it's her coming-of-age story that readers won't be able to put down. Over the course of the book, Doughty transforms from a novice to an expert to a passionate reformist, determined to help her future customers accept that death is coming for them all.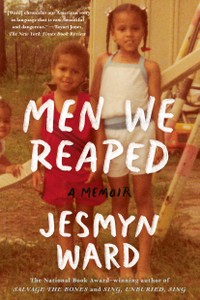 Men We Reaped, by Jesmyn Ward
As a young adult, the novelist Jesmyn Ward lost five of the men closest to her in just four years. In this memoir, Ward rejects the supposed randomness of these deaths—a suicide, a drug overdose, a shooting, and two car accidents—and shows how the racism, poverty, and crushing despair in her community unites them. The unconventional narrative, which weaves context about Ward's hometown together with a reverse chronology of the losses, was born of the author's hope that when the profiles "meet in the middle" she might "understand a bit better why this epidemic happened." But the core of the book is a determined act of remembrance, and an impassioned argument for the value of these lives: "My ghosts were once people," Ward writes, "and I cannot forget that."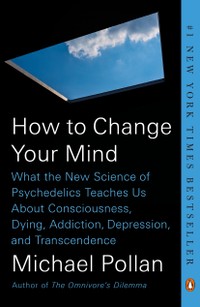 How to Change Your Mind: What the New Science of Psychedelics Teaches Us About Consciousness, Dying, Addiction, Depression, and Transcendence, by Michael Pollan
Pollan's sprawling testament to the transformative power of hallucinogens started small: The prolific food writer came across reports of research studies that suggested that ingesting psilocybin—the magic in "magic mushrooms"—could help cancer patients accept their circumstances. In talking with patients who used the drugs, Pollan found that many felt their ego dissolve: "From here on, love was the only consideration. It was and is the only purpose," one patient wrote in his trip journal. In How to Change Your Mind, Pollan argues that these psychedelics can help people struggling with terminal illness, addiction, and depression let go of fear. They may also aid people in living a more enlightened life, one that embraces mortality instead of shunning it. "If nothing else," Pollan writes of his own recreational (or perhaps reportorial) use of LSD and psilocybin, "these journeys have shown me how that psychic construct—at once so familiar and on reflection so strange—stands between us and some striking new dimensions of experience."
---
​When you buy a book using a link on this page, we receive a commission. Thank you for supporting The Atlantic.