The Books Briefing: What to Read This Summer
Works that evoke feelings of wonder about the universe, offer smart observations about life, and more: Your weekly guide to the best in books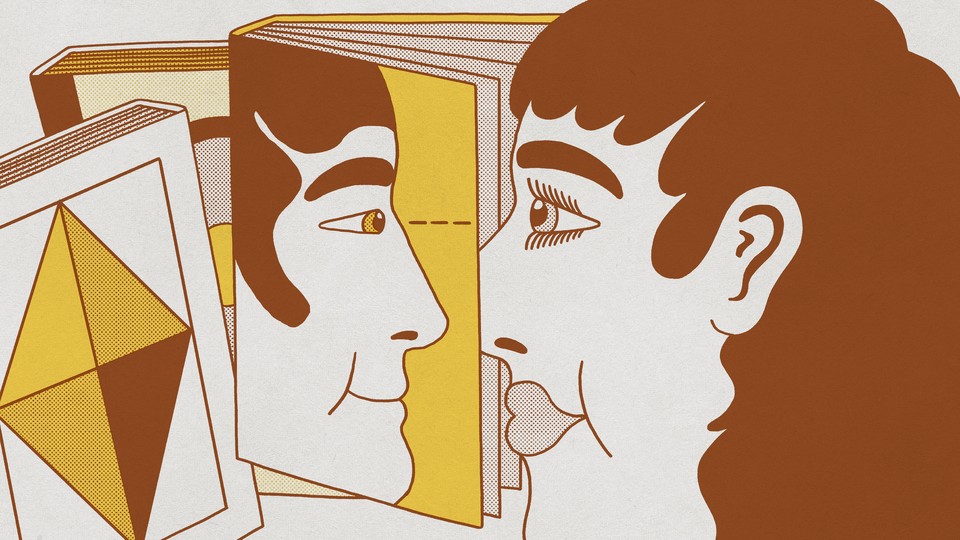 Whether you're in the mood to burst out the door or curl up on a couch this summer, The Atlantic's writers and editors have reading recommendations to match. Do you want to feel wonder about the universe, or be transported to another place? Maybe you're craving smart observations about life, a deep dive, or just a bit of human connection. If you're looking to embrace high drama or rediscover an old gem, we have you covered too. In today's newsletter, you'll find a selection of books to keep you company, wherever you'll be. (You can browse the Culture team's full list here.)
​Every Friday in the Books Briefing, we thread together Atlantic stories on books that share similar ideas. Know other book lovers who might like this guide? Forward them this email.

When you buy a book using a link in this newsletter, we receive a commission. Thank you for supporting The Atlantic.
---
What We're Reading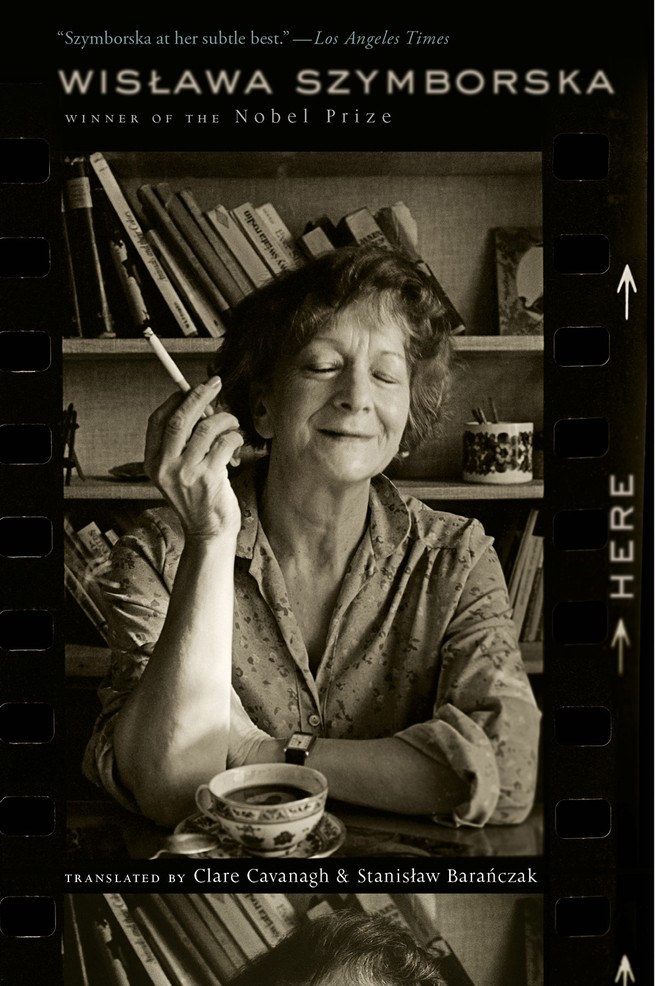 Houghton Mifflin Harcourt
IF YOU WANT TO FEEL WONDER ABOUT THE UNIVERSE
Reading Wisława Szymborska is like peering through a lens and being unable to tell whether it's a telescope's or a microscope's. Her poetry can make all of human history seem like a daydream, or a cloud of dust seem like the cosmos. Throughout Here, a luminous collection of 27 poems, Szymborska indulges in fanciful thought experiments and imagines surreal conversations (with her younger self, with an idea, with her own memory). In one poem, Nature has grown tired of creating new faces for people and has started reusing old ones: "Those passersby might be Archimedes in jeans, / Catherine the Great draped in resale." Elsewhere, she explores the human capacity for mythmaking, as in a poem about a woman in denial about her husband's death even after seeing his body: "The watch is just a regular old watch, / And our names on that ring, / they're only the most ordinary names." Her words alternately unsettle, delight, and soothe. Reading Here, I feel as if I'm momentarily escaping from the world, even though I know that, through Szymborska's eyes, I'm seeing it more clearly.  — Lenika Cruz
---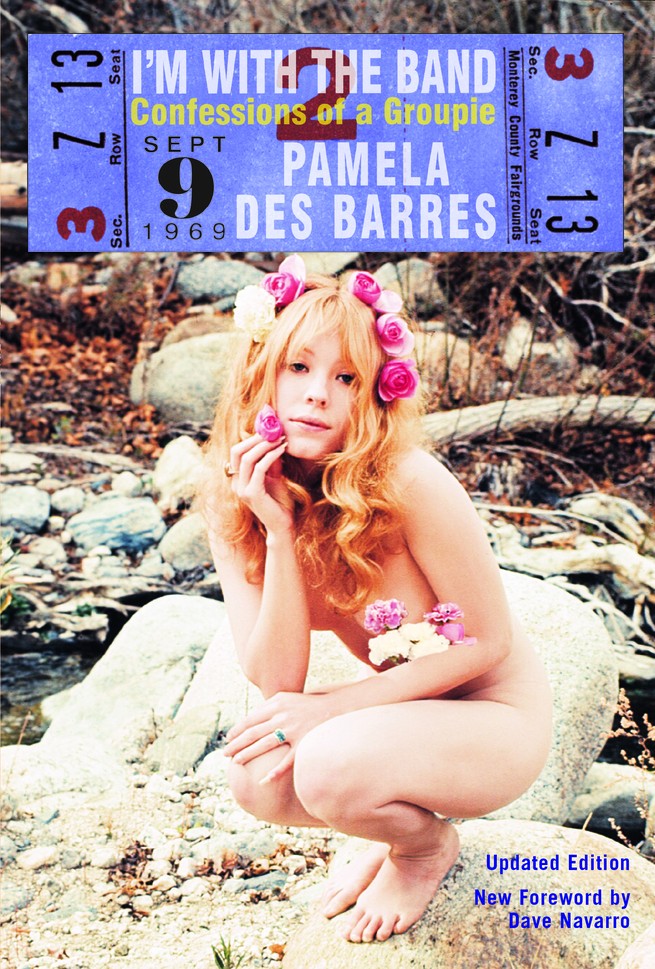 Chicago Review Press
IF YOU CRAVE HIGH DRAMA
I'm With the Band, by Pamela Des Barres
Pamela Des Barres's breathlessly lewd memoir of her years as a groupie should come with a cover-up when taken to the beach. As far as chronicling the heady '60s and '70s goes, Des Barres is no Didion, but she has an excellent sense of humor, a vivid memory, and a predilection for skin- and soul-baring honesty about her backstage conquests. In the final chapters, Des Barres, who likely helped inspire Kate Hudson's Penny Lane in Almost Famous, sounds bemused as she concludes that love (or was it just LSD?) shared with the likes of Jim Morrison, Mick Jagger, and Don Johnson could never last in an era of unhindered promiscuity. And yet, she writes, "something came over me in the presence of rock idols, something vile and despicable, something wondrous and holy." For all its ribaldry, I'm With the Band stirs a sensation the pandemic has denied, of standing in a crowd, gazing up at a superstar, and wondering if you might just catch their eye. — Shirley Li
---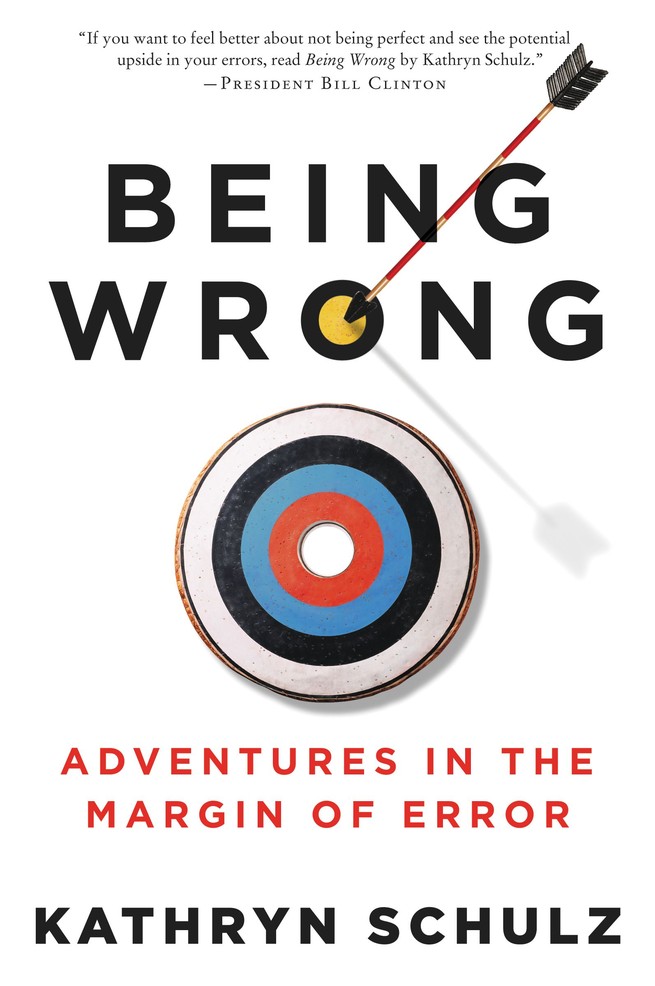 Ecco
IF YOU WANT SMART OBSERVATIONS ABOUT LIFE
Being Wrong: Adventures in the Margin of Error, by Kathryn Schulz
As one of those lucky people who rarely makes mista—just kidding. I'm sometimes mistaken; you're sometimes mistaken; part of what it means to be a person, in fact, is to be mistaken. That idea gets an engrossing treatment in Being Wrong, Kathryn Schulz's 2010 ode to error. The book offers a sweeping survey of wrongness, from early philosophers to the fault-tastic news stories of the 20th century, and serves up delightful details along the way. (Have you heard of the palinode, the poetic form that exists to retract the raptures of a previous poem?) Schulz is one of my favorite journalists, not just because of her consistent insight but also because she writes with a deeply empathetic grace. Being Wrong is infused with that compassion. It makes the crucial distinction between mistakes made in good faith and mistakes that arise from incuriosity, stubbornness, or myopia. It clarifies and complicates the adage that to err is human—and suggests that, if so, maybe it's right to be forgiving when we (or you, or I) inevitably are wrong. — Megan Garber
---
Vintage
IF YOU WANT TO BE TRANSPORTED TO ANOTHER PLACE
I am infatuated with genial, meandering tours through the culinary epicenters of Europe, the more immersive and intemperate the better. But if Stanley Tucci went to Italy to eat (and to wear the hell out of mid-rise pants and sapphire-colored linen), then Bill Buford went to Lyon to work—and, more specifically, to diagram the intricacies of French cooking and discover what intangible magic chefs absorb when they train in France. It's a quixotic, fantastical mission in which Buford, a former editor at The New Yorker, apprentices himself first to the late Michel Richard of the former Washington, D.C., restaurant Citronelle; then to a baker in Lyon who is known as Bob; and finally to a two-Michelin-star restaurant in Lyon where he's hazed and educated in the taxonomy of sauces and the soul of a kitchen (birds, in case you were wondering). Along the way, he travels, he reads cookbooks with the zeal of a convert surveying holy texts, and above all, he persists. By the end, he's acquired new kitchen skills, a new language, and an understanding "that what happens at the table is among the most important activities in civilization. It is about intimacy, convivium, creativity, appetites, desire, euphoria, culture, and the joys of being alive."  — Sophie Gilbert
---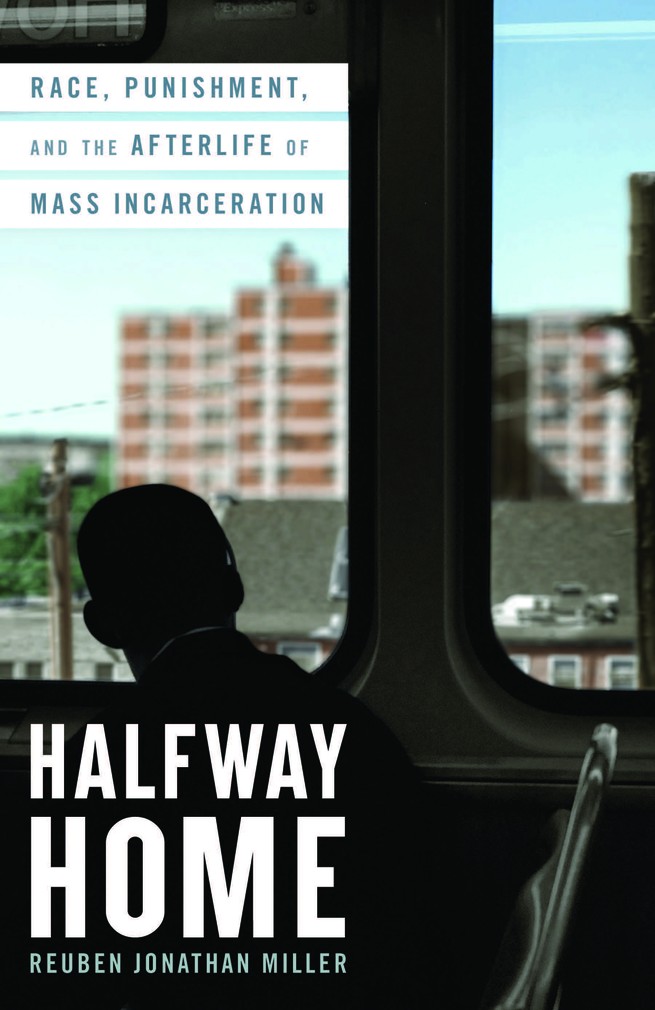 Little, Brown and Company
IF YOU'RE LOOKING FOR A DEEP DIVE
Halfway Home: Race, Punishment, and the Afterlife of Mass Incarceration, by Reuben Jonathan Miller
I have read dozens of books about mass incarceration, but I had never read one quite like Reuben Jonathan Miller's Halfway Home: Race, Punishment, and the Afterlife of Mass Incarceration. Miller is a professor of social work at the University of Chicago and his book is written like a sociological memoir. Grounded in qualitative research on people coming home from prison, the book also weaves in deeply personal reflections about Miller's relationship with his brother, who for years was in and out of prison. Scholars have long attempted to prove the rigor of their work by demonstrating their "objectivity"—their ability to observe their area of study dispassionately. Such notions are both disingenuous and grounded in a history of racism in academia, in which Black and brown and Indigenous people were seen as too emotionally invested to write about their own communities. But Miller demonstrates that his proximity to the issue of incarceration better equips him to write about it. It's a simple yet profound insight that gives the book a valuable richness.  — Clint Smith
---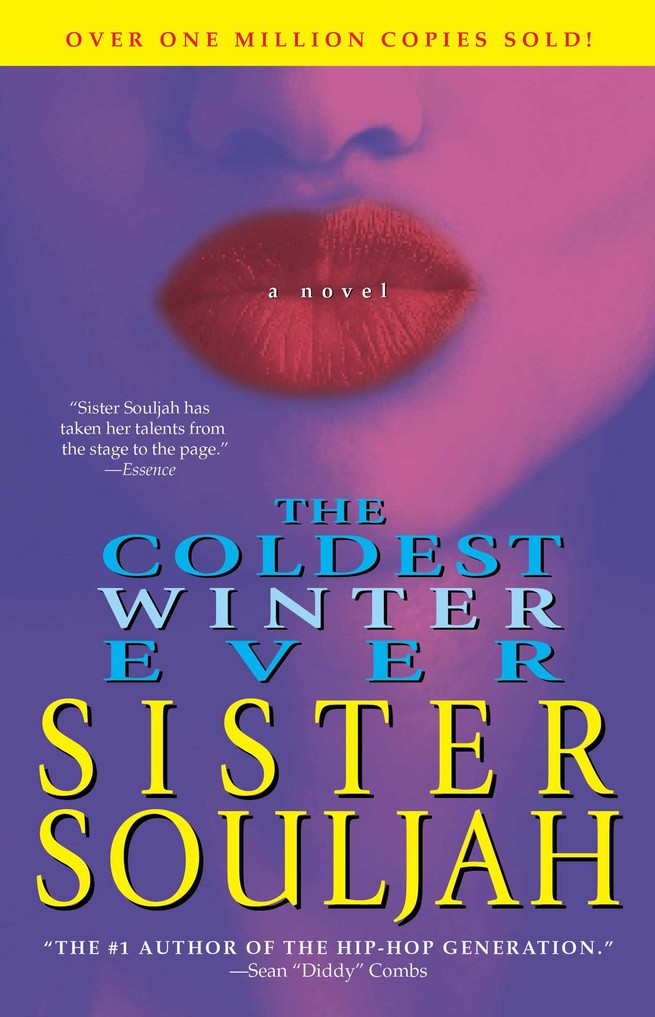 Atria
IF YOU WANT TO REDISCOVER AN OLD GEM
The Coldest Winter Ever, by Sister Souljah
Don't let the title put you off—The Coldest Winter Ever isn't snow-centric fare. Published in 1999, the book by Sister Souljah takes its name from its teenage protagonist, Winter Santiaga, the pampered daughter of a Brooklyn drug kingpin. An unexpected move to Long Island upends Winter's life, but she still finds plenty of thrill (perhaps too much) after leaving her old block. Sex, drugs, violence, luxury—Winter wants it all, and she soon learns the costs of chasing it. The Coldest Winter Ever mixes overt moralizing (often voiced by a fictionalized version of the author herself) with depictions of the flashy, hedonistic world that Winter desperately wants to reclaim. The book is a classic of so-called urban fiction, a genre designation that the author has expressed frustration with over the years because of its implicit suggestion that novels about certain kinds of Black people aren't real literature. In the book's long-awaited sequel, Life After Death, which was released earlier this year, there's plenty more of the high-octane storytelling that's kept readers coming back to Winter for 22 years.  — Hannah Giorgis
---
Ballantine Books
IF YOU CRAVE HUMAN CONNECTION
If I Had Your Face, by Frances Cha
In Frances Cha's cruel, intimate, and utterly vibrant world, a drastic haircut is a statement of selfhood, and plastic surgery an economic lifeline. If I Had Your Face is about the ruthlessness of the beauty hierarchy and the unforgiving line that separates the poor and the rich. For the young women Cha writes about, beauty, whether natural or enhanced, is currency. But while it can help some of them secure jobs, it cannot protect them from inequity. Cha, a former journalist, doesn't judge the prevalence of plastic surgery in South Korea; with her novel, she instead seeks to shed light on the precarity and hope that can undergird the decision to seek out such procedures. The protagonists Ara, Kyuri, Miho, Sujin, and Wonna all deal differently with the pressures of an image-conscious society, but they are connected through the Seoul apartment building in which they live. The city that surrounds them is hard-edged, yet what I found unforgettable were the tiny but huge ways these characters show up for each other.  — Jane Yong Kim
---
About us: This week's newsletter is written by the Atlantic's Culture desk.

Comments, questions, typos? Reply to this email to reach the Books Briefing team.

Did you get this newsletter from a friend? Sign yourself up.