The Books Briefing: The Works That Changed Our Understanding of America
Exploring the ideas that shape our national life: Your weekly guide to the best in books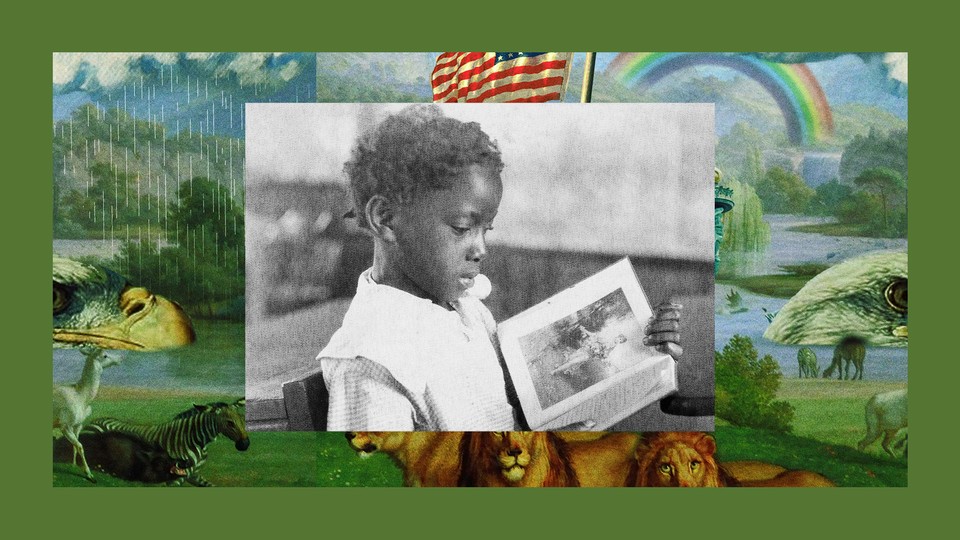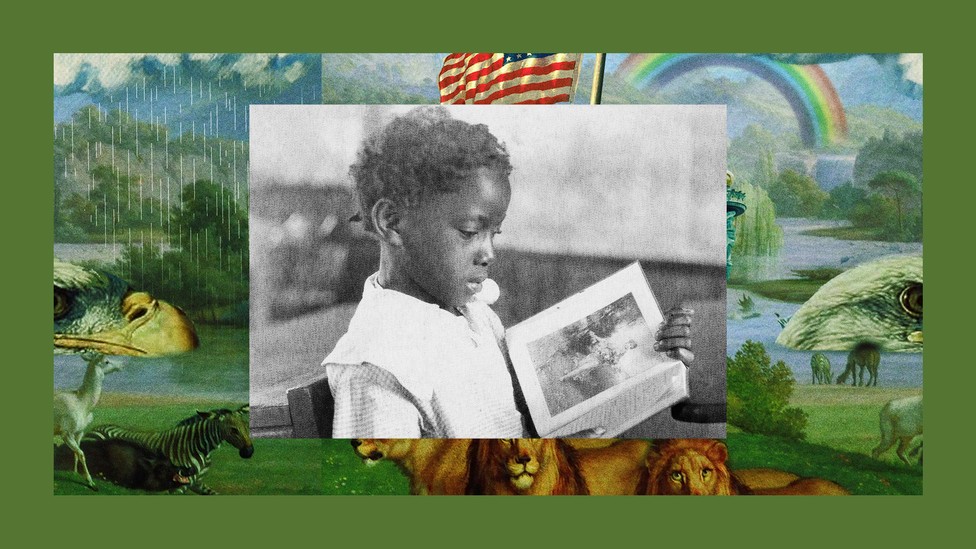 A government of the people, by the people, and for the people: That was the idea behind the American experiment. But there has always been tension between the idea and the reality.
Inspired by great works of American inquiry, The Atlantic and WNYC Studios earlier this month launched a new podcast, The Experiment: stories from an unfinished country. Literary works such as a speech from Eleanor Holmes Norton, the poetry of Audre Lorde, the analysis of James Baldwin, and the speeches of Ruth Bader Ginsburg helped staff make sense of this moment in history—and the stories told in each episode. Through the life of his mother, Marylin, Vann R. Newkirk II shows how American democracy is younger, and more fragile, than we've been taught. Another episode explores how a loophole in the Constitution could allow someone to get away with murder in a remote area of Yellowstone National Park—and what our failure to correct it suggests about the response to the pandemic. And even our cultural disdain for sweatpants reveals something about American values, Amanda Mull argues.
To mark the launch of The Experiment, I asked our staff working on the podcast to share some of the works that have shaped their view of American life.
​Every Friday in the Books Briefing, we thread together Atlantic stories on books that share similar ideas. Know other book lovers who might like this guide? Forward them this email.

When you buy a book using a link in this newsletter, we receive a commission. Thank you for supporting The Atlantic.
---
What We're Reading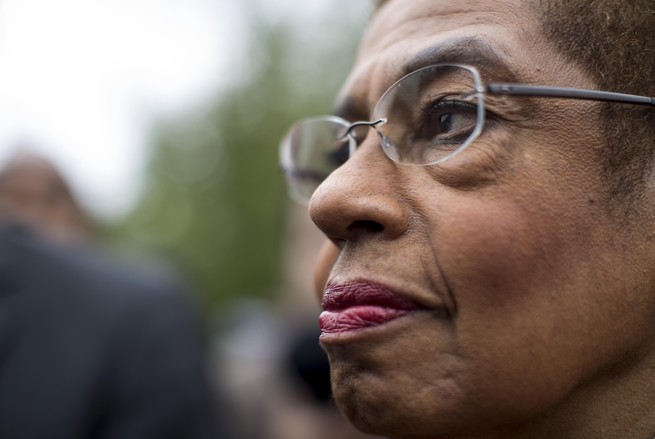 Congresswoman Eleanor Holmes Norton (MELINA MARA / THE WASHINGTON POST / GETTY)
"The Myth of the Constitution," a speech by Eleanor Holmes Norton
"Congresswoman Eleanor Holmes Norton's speech on the myth of the Constitution is not a poem per se, but it feels like one. When I heard it, it felt like a poem for a new kind of patriotism: She masterfully walks this tightrope of criticizing our country's deep flaws while still believing enough in the ideals our Constitution sets out to go try to make them true."
— Julia Longoria, host
---
The Years of Lyndon Johnson, by Robert Caro
"Robert Caro's epic multipart biography (not yet finished) of LBJ is also an analysis of power. Power, accumulated and wielded by deeply flawed individuals, has shaped the American experiment over the past century—for better and for worse."
— Katherine Wells, executive producer
---
Make No Law, by Anthony Lewis
"Anthony Lewis's Make No Law is a book about a specific First Amendment case, New York Times Co. vs. Sullivan, but it's also a compulsively readable account of how the country has viewed dangerous and unsettling ideas over our history. The way it telescopes into the minute details of the case and out to hundreds of years of history while also reading, at times, like a thriller is, for me, the archetype of great, engrossing journalism."
— Alvin Melathe, producer
---
Transcendent Kingdom, by Yaa Gyasi
"Gifty, the protagonist in Yaa Gyasi's follow-up novel to Homegoing, experiences a timely sense of physical dislocation—for her, between a country (Ghana, where her estranged father lives), a state (Alabama, where she comes of age), and a city (Palo Alto, California, where she stumbles to finish her doctoral dissertation while providing care for her elderly mother). I listened to the novel during the pandemic lockdown with my newborn daughter, and found a beautiful meditation on mental health and expectations of American mothers."
— Emily Goligoski, senior director of audience research
---
These Truths, by Jill Lepore
"Jill Lepore's one-volume history of the United States considers how the country has lived up to its promises, and where it has failed. With so much to cover in 900 pages, Lepore's book isn't intended to be all-encompassing (World War II gets about 50 pages, the 1918 pandemic only a sentence fragment), but her lens has given me a fresh perspective on our country's many contradictions."
— Helen Tobin, director of communications
---
The Vanishing Half, by Brit Bennett
"Once I started Brit Bennett's The Vanishing Half, I couldn't put it down. Bennett tells the story of 16-year-old Black twins who leave their hometown together, but their paths diverge as one takes advantage of the opportunity to pass as white. It's a really powerful, devastating story about race and family."
— Julie Bogen, senior editor of audience and engagement
---
About us: This week's newsletter is written by Mary Stachyra Lopez. The book she recommends is Killers of the Flower Moon, by David Grann.
Comments, questions, typos? Reply to this email to reach the Books Briefing team.
We'd love to hear what you think about the Books Briefing. Please take a moment to fill out this survey—it'll help us improve the newsletter for you.