The Books Briefing: Overlooked Stories of Black American Life
American history, Black life, and the resilience of memory: Your weekly guide to the best in books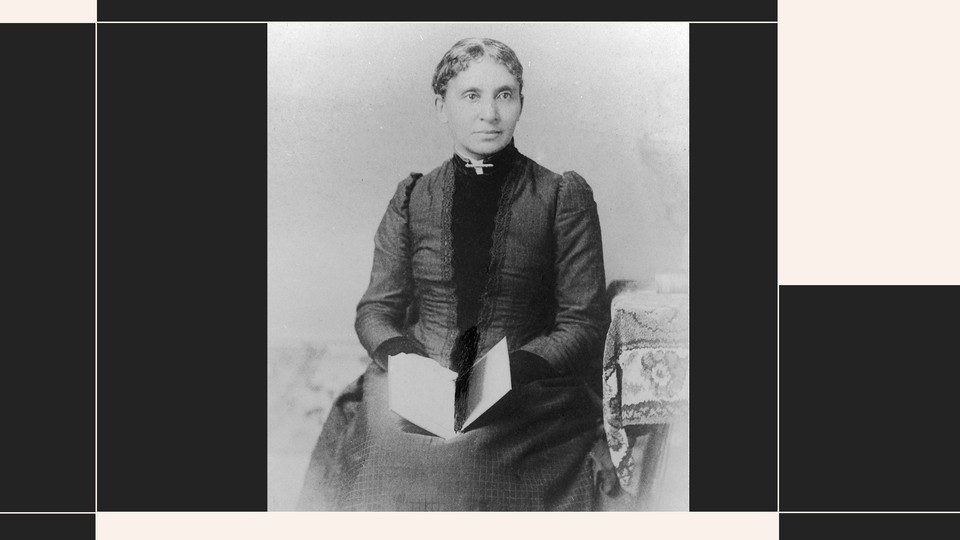 In Black Genealogy, the historian Charles L. Blockson tells the story of Edward "Ned" Hector, a Black soldier who fought in the American Revolution. Several years ago, a man named Noah Lewis came across Hector's story and decided that children needed to hear it. So, as the Atlantic staff writer Clint Smith reports, Lewis began acting as Hector in presentations for children and schools. He is now a full-time reenactor, highlighting the history of Black people's contributions to the American project.
Earlier this week, The Atlantic launched "Inheritance," a project about American history, Black life, and the resilience of memory. Inspired in part by the work of Charlotte Forten, the first Black woman to be published in this magazine, the project is filled with the stories of people like Hector and Lewis—stories about overlooked portions of Black history and the efforts to bring them to light. Danielle Allen revisits the work of Prince Hall, a Black Revolutionary-era abolitionist and American Founder who is the central figure of a book in progress by the historian Chernoh M. Sesay Jr. Anna Holmes writes about The Brownies' Book, a 1920s magazine for Black children and the subject of the forthcoming essay collection A Centennial Celebration of The Brownies' Book Magazine. And Smith shares reflections on the oral histories that the Federal Writers' Project gathered from formerly enslaved people.
These efforts to record Black history have been ongoing for centuries, which Cynthia Greenlee highlights in a story about William Henry Dorsey, who used hundreds of scrapbooks to create an archive of Black life in 19th-century Philadelphia. Dorsey's scrapbooks influenced the work of scholars such as W. E. B. Du Bois, who drew from the collection when writing The Philadelphia Negro, and they continue to serve as an important archive today.
​Every Friday in the Books Briefing, we thread together Atlantic stories on books that share similar ideas.

Know other book lovers who might like this guide? Forward them this email.
---
What We're Reading