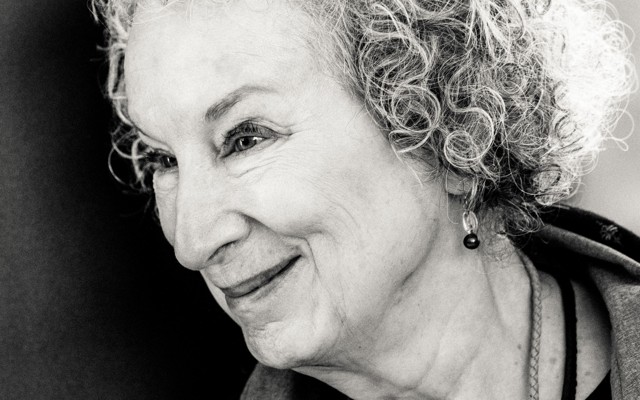 The Challenge of Margaret Atwood
With her new book—the much-awaited sequel to The Handmaid's Tale—the Canadian author is leading a resistance. But it's not the one you might think.
Franco Origlia / Getty

The Charming Candor of Julie Andrews's New Memoir

In Home Work, the legendary actor comes to terms with an acting career she couldn't always control.

HBO

Why Season 2 of Succession Was So Extraordinary

The HBO show had teased a "blood sacrifice" in its thrilling season finale, and it didn't disappoint.

PBS

The PBS Drama That Untangles British Journalism

Press is a fascinating, periodically clunky series about newspapers at war.

Roy Rochlin / Getty / Oleksiy Mark / ...

The American Sitcom Queen Behind Peaky Blinders

Caryn Mandabach spearheaded such prime-time comedies as Roseanne, The Cosby Show, and 3rd Rock From the Sun. Why is she now making a gangster show in the U.K.?

Netflix

The Great British Baking Show's Technical Challenges Are a Scourge

Over several seasons, they've evolved from a basic skill assessment into a meandering tour through Europe's most arcane pastries.

Netflix

Ryan Murphy's Netflix Show Is Too Glib for Its Own Good

The Politician is a sumptuous, absurdist study of teen ambition.

Phil McCarten / Invision / AP

The Plea in Michelle Williams's Emmys Speech

Her award for Fosse/Verdon, the actor said, was "an acknowledgment of what is possible when a woman is trusted."

Beth Dubber / Netflix

Unbelievable Is TV's Most Humane Show

The Netflix series is a remarkable study of how sexual-assault investigations should be conducted, and how they shouldn't.

Focus Features

Downton, Downton, Revolution

The beloved British stately home drama is back, and the timing couldn't be worse.

HBO

How The Deuce Sidelined Desire

David Simon's show about the sex industry has lost all its curiosity about what humans want.

Eric Risberg/AP

Five Stories From the Future

Atlantic writers look ahead at Facebook's new cryptocurrency, the next Great British Bake Off, the big split in retail, and more.

Hulu

This Way Up Is a Bountiful Binge Watch

Hulu's latest British import is a delightful, openhearted comedy about a woman recovering from a nervous breakdown.

Laura Cavanaugh / Getty / Hulu / Showtime ...

When Women Are Accused of Complicity

Recent television shows and news stories raise a similar question: Can systems of oppression function without the involvement of women?

Netflix

The Patriarchal Allure of The Family

A new Netflix series delves into a shadowy religious group with long-standing political ties to Washington. Is it as powerful as the show suggests?

HBO

Succession Is Better Than Ever

Jesse Armstrong's caustic HBO drama about a media dynasty is superb in Season 2.

Netflix

GLOW Goes Post-plot

In its third season, the Netflix comedy about women wrestlers takes an odd approach to storytelling.

Deborah Feingold / Corbis / Getty

Remembering the Peerless Toni Morrison

The author, teacher, Nobel laureate, and grande dame of American letters has died at the age of 88.

Netflix

The Ballad of Taystee Jefferson

In its final season, Orange Is the New Black faced a conundrum over its most pivotal character.

HBO

The Intimate Horror of Share

The HBO feature about a 16-year-old who discovers her assault has gone viral is a stunningly immersive work.

Netflix / Chad Griffith / Paul Spella / ...

What Orange Is the New Black Saw Coming

"I didn't have a specific vision, because I was mostly terrified," Jenji Kohan said of ending the Netflix series.