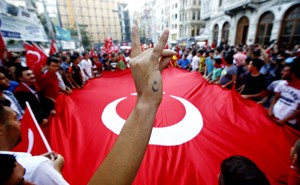 Turkey Is in Serious Trouble
The country has seen periods of turmoil before. But this time may be different.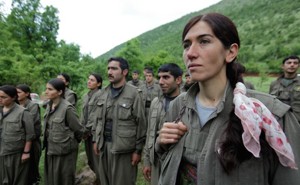 The Muslim Brotherhood's Fall Lands Turkey an Unexpected Ally: Kurds
The two groups have disliked each other for years. Here's why they're working together now.
Turks Have Learned the Power of Grassroots Politics
What started as a tree protest is revolutionizing Turkish democracy.
Turkey Fears Russia Too Much to Intervene in Syria
Ankara won't step into the conflict because it's terrified Moscow will retaliate -- again.
Why Turkey Won't Attack Syria
The government doesn't want to boost the stature of the military, it has a big Alawite community, and plenty of other reasons.
Is Turkey Finally Ready to Make Peace with the Kurds?
Why Prime Minister Erdogan is willing to compromise
For Obama, the Key to Damascus May Lie in Ankara
The U.S. must rein in Turkey before a conflagration further complicates America's options toward the Syrian civil war.
Why Turkey Can't Be a Model for the Future of the Arab Spring
Don't look to Ankara to be a model for the new Islamist governments of the Arab Spring.
Why Syria's Fragmentation Is Turkey's Opportunity
As Ankara's longstanding Kurdish conflict continues, its neighbor's breakup could create unexpected allies.