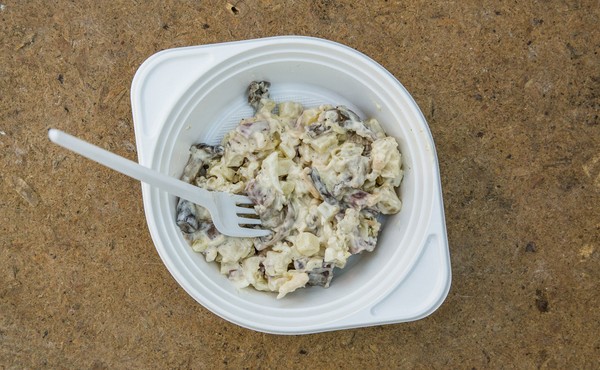 The Secret to That Potato-Salad Kickstarter Campaign's Success
Most of the money came from people who gave $35 to $49.
Whatever Happened to the Chen Guangcheng of the 1970s?
A generation ago, Wei Jingsheng found it tough to adjust to life at an American university.
Why the First Lady's Wardrobe Is Such a Sensitive Subject in China
The Communist Party doesn't want anyone to know how much money its elite members have.
Why Do Chinese Billionaires Keep Ending Up in Prison?
Why do Chinese billionaires keep ending up in prison?
China's Surprising Assault on HIV/AIDS—and a Cultural Taboo
Was an HIV-positive man -- who'd been denied other treatments because of his disease -- right to falsify his medical records? Beijing thinks so.
Why Is Advertising Way Up in China With Consumer Spending Way Down?
As investment-related growth slows, marketers are banking on the long-term interests of the middle class.
Massive Chinese Holiday Traffic Jam: Tennis Games Break Out on the Road
Countless Chinese took to the highways last weekend to avoid the crush of train travel. Little did they know what would await them.
China's and Japan's Diaoyu/Senkaku-Islands Dispute: The iPhone 5 Factor
How Apple's newest device became an accessory to an international crisis.