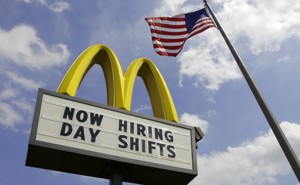 How McDonald's Is Investing in Its Latino Employees
The company's "English Under the Arches" language training program puts nonnative employees on the promotion track.
Political Insiders: Republicans Divided on How to Address Gay Marriage
Plus, Democrats aren't sold that Chuck Hagel is Obama's best pick for Defense secretary.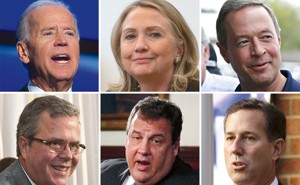 Forget About Election Fatigue — Campaign 2016 Starts Now
Politicians in both parties are already thinking ahead to the next cycle, trust us.
Insiders: Who Will Win on Tuesday?
Plus: Will Hurricane Sandy affect the presidential contest?
Hurricane Sandy Blows a Wrench Into the Presidential Campaign
How the storm poses tests for Mitt Romney, President Obama, and elections authorities up and down the eastern seaboard
Demography as Destiny
Which demographic groups do Insiders see as key to the presidential race? And how do the Insiders assess their party's ground game?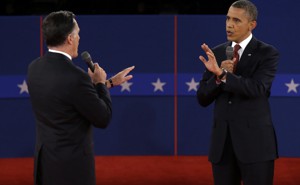 Third Presidential Debate: Last Best Chance to Show Vision, Likability, Command
Obama and Romney will be watched by tens of millions in what amounts to a tiebreaker after they each won an earlier debate.
Partisans Split Over Favorite Debate Moderators
Plus: Insiders weigh in on Obama administration's response to Benghazi attack.
Ohio on the Minds of Political Insiders
Who will win the swing state — Mitt Romney or President Obama?
Biden-Ryan Undercard Debate Carries Extra Punch This Year
The key question in the wake of last week's Romney triumph: Will the veep debate stem or reverse his momentum?
Judge Blocks Controversial Pennsylvania Voter-ID Law
A court rules that implementing the law this close to the election would likely lead to improper voter disenfranchisement.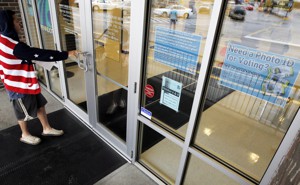 Judge Blocks Pennsylvania Voter ID Law
The controversial law was creating bureaucratic nightmares for people without the specific IDs required under the new law.