Occupy L.A.: Where the 99% Get an Assist From Hollywood's 1%
Taking on City Hall and picketing against foreclosures, a group of young people -- backed by LA heavies -- has embraced the Pacific, if not the specific.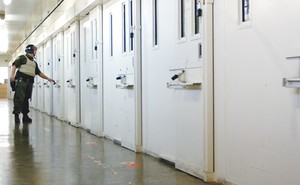 The Appeal of Death Row
Why would a California convict opt for a death sentence? With few executions and better living conditions, why not?
Al-Kidd, Plaintiff in Supreme Court Case Against Ashcroft, Speaks Out
Today, the court hears Abdullah al-Kidd's case against John Ashcroft over the Bush administration's detention practices