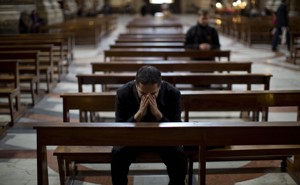 Colleges Should Teach Religion to Their Students
When students feel adrift, spiritual guidance might help.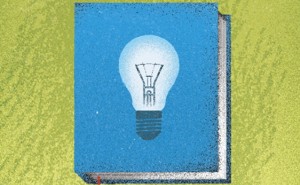 Meme Weaver
The author tries—and fails—to cash in on a big idea.
The Hive
Can thousands of Wikipedians be wrong? How an attempt to build an online encyclopedia touched off history's biggest experiment in collaborative knowledge
A Closer Look at the Neutral Point of View (NPOV)
Wikipedia and the quest for neutrality on controversial entries like "Abortion" and "George W. Bush."
Primary Sources
A less violent world; why black mothers may be better off unwed; one (very good) reason to resist early retirement
Primary Sources
Will Saudi Arabia's Shiites remain docile?; Europe's dim view (quelle surprise!) of the United States; new doctors as menaces; the fairer, cleaner sex
Primary Sources
Post-Gaza Israel; the travails of black cabbies; the (continuing) migration of the Electoral College; how to spot a spy
Primary Sources
The prospects for a united Korea; a new study of old studies; TV dads gain financial ground; AIDS in the Islamic world
Primary Sources
A liberal's case for the death penalty; can Iraq stop worrying about Iran?; bottomless appetites; congressional cheats
Primary Sources
Federal marshals behaving badly; the relationship between terrorism and bad driving; the surprisingly high divorce rate among born-again Christians
The Other Gender Gap
Maybe boys just weren't meant for the classroom