Why There's No Such Thing as 'Having It All'—and There Never Will Be
When smart women lament the challenges of having everything at once all of the time, they sound awfully childish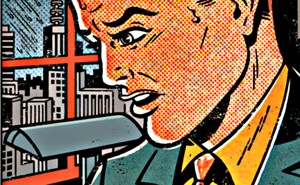 How to Land Your Kid in Therapy
Why the obsession with our kids' happiness may be dooming them to unhappy adulthoods. A therapist and mother reports.
Marry Him!
The case for settling for Mr. Good Enough
How Do I Love Thee?
A growing number of Internet dating sites are relying on academic researchers to develop a new science of attraction. A firsthand report from the front lines of an unprecedented social experiment
The XY Files
Forgoing a trip down the aisle, our correspondent heads straight to the sperm bank. But does she want the Truffaut aficionado or the mentor to underprivileged kids?