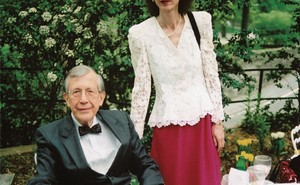 I Am Sorry to Inform You
In 2008 Joyce Carol Oates lost the husband—Raymond Smith—to whom she'd been married for 48 years. Her recollections of those harrowing early days of widowhood provide a glimpse of Oates as a teacher of writers and as caretaker of the literary magazine she and her husband kept in print for so long.
*BD* 11 1 86
He wondered what letters of recommendation his teachers were writing for him. What was in the confidential file locked away in the principal's office?