Richard Nixon: We Shall Not See His Like Again
Understanding the late president and his context through a new exhibition of his personal effects at the Nixon Presidential Library
The Operatic Life of Richard Nixon
On his 100th birthday, looking back at a politician who truly was "one of us"
The GOP's War on the Poor
Think Romney's welfare attack ad is just a distasteful blip on the screen? Think again.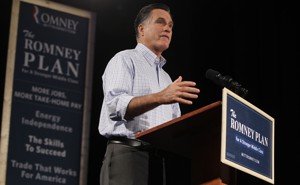 Analysis: GOP's War on the Poor
Romney's new ad is the latest conservative attack on safety-net programs.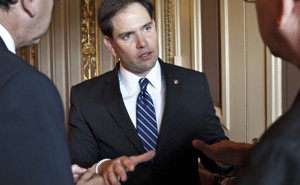 The Continuing Education of Sen. Rubio
Analysis: Possible veep pick weighs in directly and with nuance on several issues.
Why Bill Clinton Broke With Obama and Embraced the Bush Tax Cuts
He's either paving the way for the president to compromise later -- or else consolidating his own legacy.
Did the Conservative Supreme Court Dash Romney's White House Hopes?
By opening up the campaign-finance system to super PACs, the justices enabled Romney's opponents to hang on and severely weaken him.