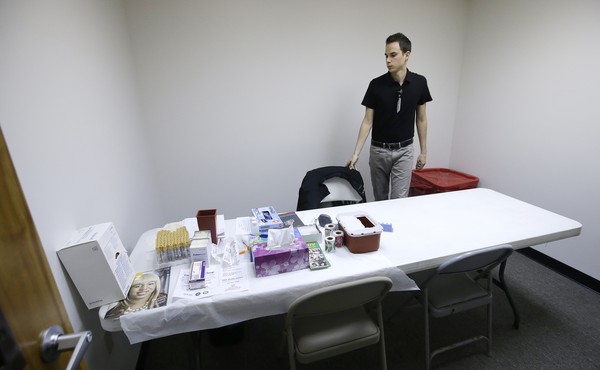 How a Small Town Became the Capital of HIV in America
Rampant drug use in Austin, Indiana—coupled with unemployment and poor living conditions—brought on a public-health crisis that some are calling a "syndemic."
Giving Prisoners Addictive Drugs: Sometimes a Good Idea
Methadone can help opiate-addicted inmates recover, and many countries have embraced it. But the U.S. hasn't.
Why We Need to Stop Treating HIV Victims Like Criminals
Laws that make exposing someone to HIV a criminal act are designed to keep the virus at bay. But they don't.
Where the Next Great Cancer Drug Might Be Coming From
"Phase 0" drug trials could cut R & D costs by hundreds of millions of dollars. So why isn't Big Pharma interested?