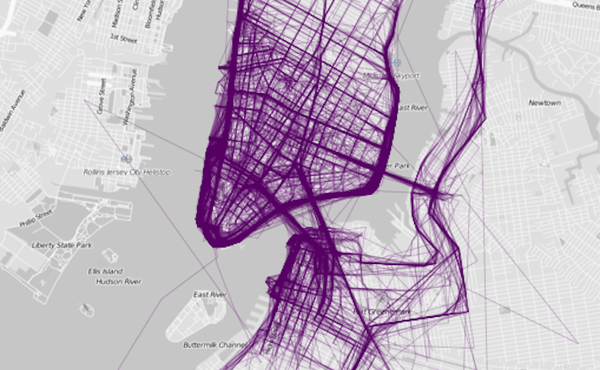 Cities, Mapped by Where Their People Go Running
Inspired by a 2011 project that mapped popular running routes in a few European cities, Nathan Yau at FlowingData has done the same for 22 major cities, including 18 in the U.S.
Saying Goodbye to a New York Graffiti Mecca
Any hope of preserving New York City's iconic graffiti mecca 5Pointz has been trampled overnight. The factory building once covered in colorful art is now washed over with white paint.
New Yorkers Stay Out Later, Brunch More Than San Franciscans
The citizens of New York City and San Francisco no doubt have strong opinions on which city is superior. Now, there's some data to back up their arguments.