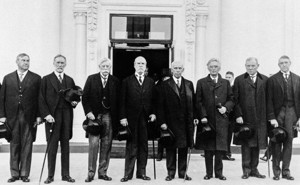 The Curse of Bigness
Few American politicians cite his writing and judicial work. But his legacy is particularly relevant today.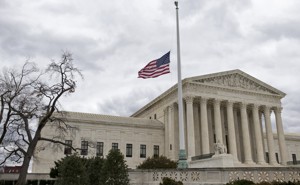 What's at Stake in Selecting Justice Scalia's Replacement?
The fight over the open seat on the U.S. Supreme Court isn't just a partisan struggle—it revolves around the very meaning of the Constitution.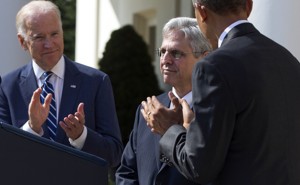 The Nomination of Merrick Garland Is a Victory for Judicial Restraint
The appellate judge enforces rights enumerated in the Constitution while deferring to legislatures and elected officials when the Constitution doesn't speak clearly.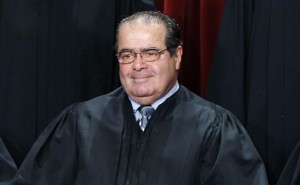 What Made Antonin Scalia Great
The U.S. Supreme Court justice was distinguished by the clarity of his constitutional vision—and his willingness to fight for it.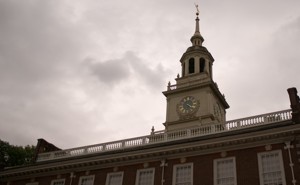 America's Unfinished Second Founding
A century and a half after the passage of the Reconstruction Amendments, public debate still revolves around the rights they guarantee.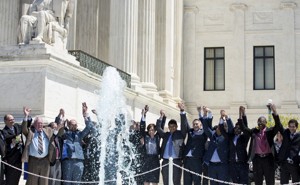 The Dangers of a Constitutional 'Right to Dignity'
It may provide support for same-sex marriage, but it also empowers judges to decide whose 'dignity' they wish to prioritize.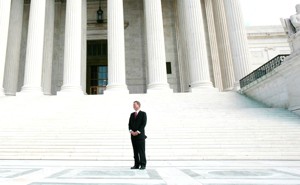 The Trials of John Roberts
Supreme Court cases on gay marriage and the Affordable Care Act test the chief justice's commitment to judicial restraint.
In The Originalist, Theater Tries to Interpret Antonin Scalia
Jeffrey Rosen and Garrett Epps discuss a new play by John Strand, whose hero is the longest-serving justice currently on the Supreme Court.
Roberts's Rules
In an exclusive interview, Chief Justice John Roberts says that if the Supreme Court is to maintain legitimacy, its justices must start acting more like colleagues and less like prima donnas.
The Day After Roe
If the Supreme Court overturns Roe v. Wade, it will set off tectonic shifts in the American political landscape not seen since the civil-rights movement—or perhaps even the Civil War
Rehnquist the Great?
Even liberals may come to regard William Rehnquist as one of the most successful chief justices of the century
John Ashcroft's Permanent Campaign
In the liberal imagination Attorney General John Ashcroft is an authoritarian and a religious zealot, bent on sacrificing liberty to achieve the illusion of safety from terror. But those who see Ashcroft as a zealot are missing Ashcroft the canny politician—a man beholden to both his polls and his God