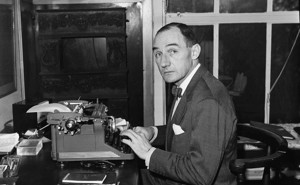 Joe Alsop and America's Forgotten Code
How one journalist's predicament illustrates a paradoxical aspect of Washington's relationship to tolerance
How GLAAD Won the Culture War and Lost Its Reason to Exist
The gay-rights group's baffling award to Bill Clinton is the latest sign that it has outlived its usefulness.
South Africa Stands With Qaddafi
Even after most of the world participated in the Libyan intervention or at least accepted it, why does the land of Nelson Mandela still appear to support Brother Leader?
From Serbia to Cape Cod
In Provincetown, foreign workers are saving the tourism industry
Why South Africa Opposes Bin Laden's Killing
The political legacy of opposition to apartheid has devolved into hostility toward the West -- and sympathy for anyone else engaged in "anti-imperial struggle"
Did Donald Rumsfeld Whitewash Massacre in Uzbekistan?
In interviews and in his memoir, the former Secretary of Defense defends the Uzbek government -- and himself -- over a 2005 incident that left hundreds of unarmed protesters dead
Powell's Cautionary Tale
Why liberal internationalists shouldn't be thrilled about the Powell endorsement