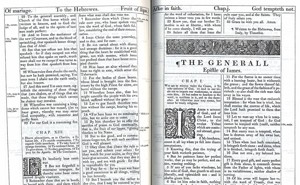 Why Obama Gave a Christian Speech Without Mentioning Jesus
In a nation built on the separation of church and state, the line a Christian president walked at a ceremony for a murdered Christian preacher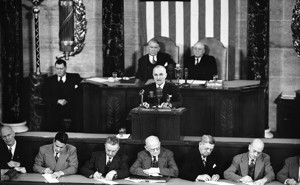 It's the Most Wonderful Time of the Year! SOTU Edition
What a year-six State of the Union address sounds like
For Memorial Day, Another 'End the War on Terror' Speech
A message I have been waiting to hear.
Why 'Turd Blossom' Is Metaphor but Not Metonym
The same is true of "blood-sucking leeches."
The Impossibility of Being Barack Obama
Every now and then we see how hard his balancing act is.
Barack Obama, Editor
If the politics business hadn't worked out for Obama, the path he might have chosen
Why Obama Never Said 'Not Red States or Blue States but the United States ...'
The day when Barack Obama was furious at John Kerry
Separated at Birth
Are you now, or have you ever been, on the North Korean payroll?
Annotated SOTU Coming (but Not Right This Second)
"The State of the Union is ... "
The Two Most Powerful Allusions in Obama's Speech Today
Blood drawn by the lash and drawn by the sword
Obama's Startling Second Inaugural
I was expecting a little tone-poem. I was wrong.
Today's Ignoramus-Nation Moment: 'Best Revenge'
The unbelievable cynicism and know-nothingness of the 'vote for revenge' attack ads
More on 12-Dimensional Chess and the Discombobulation of Mitt Romney
Has a commander-in-chief learned how to get under a CEO's skin?
Your 12-Dimensional-Chess Strategy Memo for the Debates
'If you throw a knife, he'll respond with a knife.' A hidden mind-game in the debate?
The Picture That Encapsulates the Debate
The first debate left us with an image of Obama scowling. This one, with a very different image of Romney.
VP Debate Morning-After Reaction
The debate probably didn't move many votes, but it had some interesting implications.
Your VP-Debate Prep Sheet, Page 2: 'Romney = Bush'
Is the president too 'prissy' to make this simple argument?
Your VP-Debate Prep Sheet: Follow Along at Home
A check list for the points made, and missed, tonight.