Budget Challenges at a Remarkable Mississippi School
Over the past two years my wife Deb and I have reported frequently on the remarkable Mississippi School for Mathematics…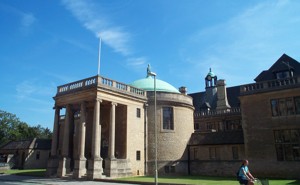 A Small Bit of Positive News From China
Some reformers in China feel defeated. Here are four young people who are full of hope.
More on Chinese and American Schools
Two days ago I mentioned an interesting site by a high school student named Jocelyn Reckford, who had spent…
Chinese and American Education: First-Hand Compare-and-Contrast
The American public is hearing a lot about the values imparted by U.S. education at the moment, from…
The President of Maine Maritime Weighs In
Here's the back story: In our American Futures reports from Down East Maine, my wife Deb and I wrote…
Another Look at Maine Maritime: Who Is Providing Value, to Whom, and How?
Two days ago I mentioned the welcome news that the Maine Maritime Academy, which John Tierney had written about extensively…
Another Honor for Maine Maritime Academy, at an Important Time
In our American Futures dispatches from Down East Maine, John Tierney did several reports (collected here) about the Maine…
Hugh Calkins
An example of applying energy, abilities, and leverage to the public good. We can't have enough of these examples.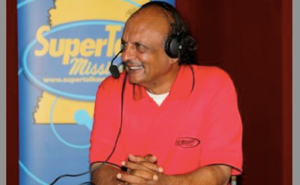 Raj Shaunak and the Economic Boom in Eastern Mississippi
It's one thing to draw high-skill, high-wage jobs to a place that has historically lacked opportunities. It's something else altogether to find people qualified to fill them. A local answer to a national question.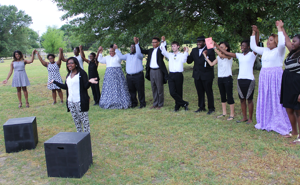 Emancipation Day Commemoration in Eastern Mississippi
"It's not a black thing. It's not a white thing. It's an American thing."
High School in Southern Georgia: What 'Career Technical' Education Looks Like
A school that is famous for football is notable in an entirely different way.
'Cal: There's an App for That!'
'Who wouldn't rather attend Wolverine U?'
Some People Like the New UC Logo!
The pepper-spraying cop as design inspiration?
Hot Off the Press: Latest 'Washington Monthly' College Rankings
'We're Number 11!' The new cheer from Cambridge, Mass.
A Little Taiwanese Animation to Start the Year Off Right
Good news for cash-strapped U.S. universities: paying customers pouring in from across the Pacific!
Very Much Worth Reading: Washington Monthly's 'Real' College Rankings
Wondering which American colleges are "best"? Here's a good place to start.
On Those 'Stunning' Shanghai Test Scores
How frightened should we be about the latest proof of Chinese dominance?
The Case Against Expatriation: Not Cutting the Mustard
World travel is good -- up to a point