The Stubborn Culture of Harassment in America's Medical Schools
A Yale cardiologist accused of sexual misconduct received one of the university's highest honors, and the aftermath has revealed how much power men still have in academic medicine.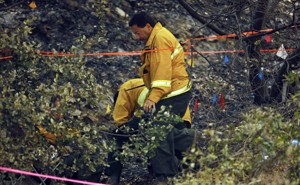 Tracking Down a Catastrophic Fire's First Spark
The investigation into a wildfire's source is crucial to avoiding future disasters.
Yale Law School's Reckoning Over Brett Kavanaugh
Students and faculty staged a sit-in Monday in protest against President Trump's nomination of the conservative appellate-court judge, a 1990 Yale Law graduate, to the Supreme Court.