The Answer, My Friend ...
Our correspondent makes a pilgrimage to Bob Dylan's hometown in search of the source of his bizarre accent.
Desert Dessert: Camel-Milk Chocolate
Camels may be loud, smelly, and unappetizing, but their milk is a surprisingly good ingredient in chocolate.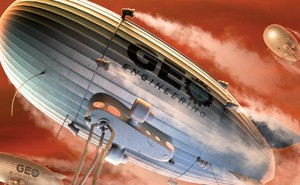 Re-Engineering the Earth
As the threat of global warming grows more urgent, a few scientists are considering radical—and possibly extremely dangerous—schemes for reengineering the climate by brute force. Their ideas are technologically plausible and quite cheap. So cheap, in fact, that a rich and committed environmentalist could act on them tomorrow. And that's the scariest part.