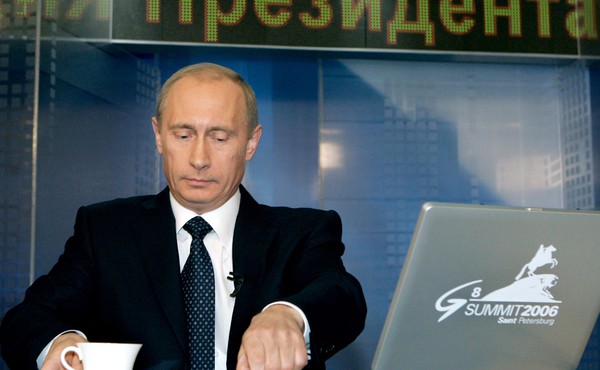 Russia Mulls a Digital Iron Curtain
Moscow wants to clamp down on the once-freewheeling Russian Internet. Which country's example might it follow?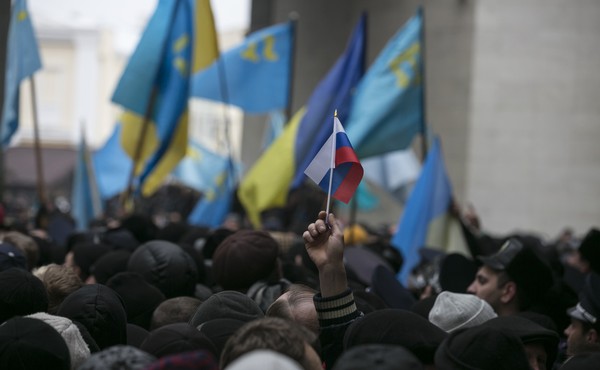 The Conflict in Ukraine: More Complex Than You Might Think
The country's regional differences only reflect part of its ethno-linguistic mosaic.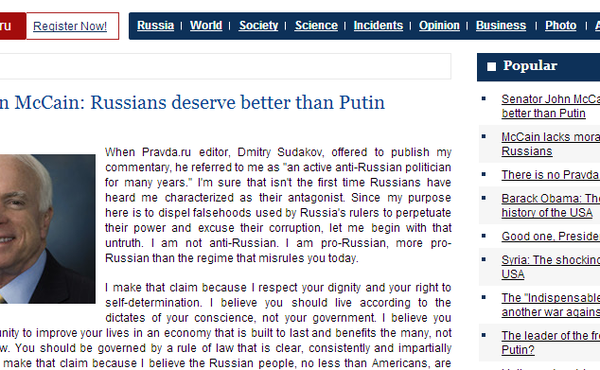 Russians React to McCain's Pravda.ru Op-Ed
The assessments of the senator's piece aren't generous.
A Massive Hovercraft Interrupts This Russian Day at the Beach
The amphibious ship coasted ashore in a village in Kaliningrad, a Baltic Sea port lying between Poland and Lithuania.
Russia's Emerging Gun Lobby
A civil society group is pushing for the expansion of handgun access in Russia, the country with the highest murder rate in Europe.